The 10th Kingdom (2000) Mini-series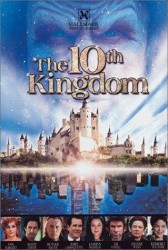 Amazon has a DVD re-release up for this coming from Mill Creek. Would be great if they do a Blu-ray release for it eventually also.
Guess they must have licensed some titles now with Sonar Entertainment since they have a few others from them.
https://en.wikipedia.org/wiki/Catego...ent_miniseries
Gulliver's Travels and Merlin would be nice also.