I've been enjoying the BBC serial Quatermas and the Pit from 1958: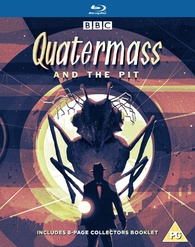 The pulled out all the stops on this edition. It's a video transfer that looks much
better than it has a right to. The serial is different from the Hammer feature
film remake (1967), but no less brilliant in its ideas and gripping suspense.
Nigel Kneale knew how to write.