I thought I posted this yesterday, so apologies if this is a duplicate and my post was simply moved to another thread (although I could not find it).
I watched the movie The Confederate the other day which is based on the novel Perfect Disguise.
This is the DVD which has the master movie ID for Perfect Disguise: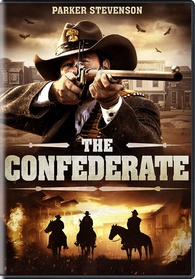 However, there is an actual movie in IMDb for The Confederate (from 2018):
https://www.imdb.com/title/tt9647642/
As well as Perfect Disguise (from 2015):
https://www.imdb.com/title/tt3979962/
Perfect Disguise is in the database here (as mentioned) but The Confederate is not.
The two films are by the same director, have the same actors in the same roles, and have the same storyline.
I suspect that The Confederate is just a re-cut of the movie with a different title since this is from a low budget studio.
Should The Confederate be added? If so, should the DVD (and digital releases) listed in the database have their Master Movie ID set to it?