Quote:
Is there a list of your releases (especially which ones are English friendly)?
Sorry, I've just seen your message now.
You can find a full list on
dvd-store
, but I will be posting the new English-friendly releases on this page.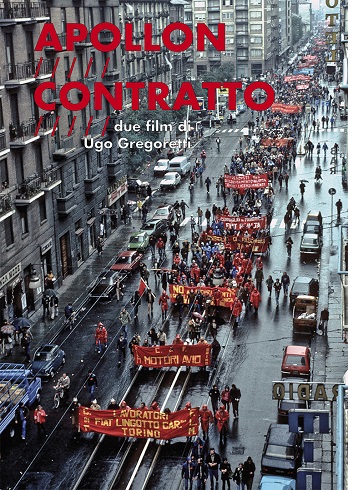 Now available at Amazon.it:
Apollon/Contratto, two films by Ugo Gregoretti
.
This collection features two of the most important Italian political documentaries from the late 1960s,
Apollon: una fabbrica occupata
(Apollon: An Unoccupied Factory, 1969) and
Contratto
(Contract, 1970), directed by Ugo Gregoretti and sponsored by the Communist Party. Direct cinema Italian-style (16mm, live sound where possible, docufiction reenactment where needed), they chronicle the worker's struggle during the so-called
"hot autumn"
(the same period narrated by Godard in his
Lotte in Italia
). DVD only, with English subtitles.
Coming soon: a Blu-ray of Giuliano Montaldo's
Pigeon Shoot
(1961) and a DVD collection of Italian Railways shorts.