https://moviesanywhere.com/collectio...smith-my-lists
Nice to see someone promoting MA. But kind of ironic that it is a director that has like 2 movies that are MA eligible.
Mallrats and Cop Out.
I made a list.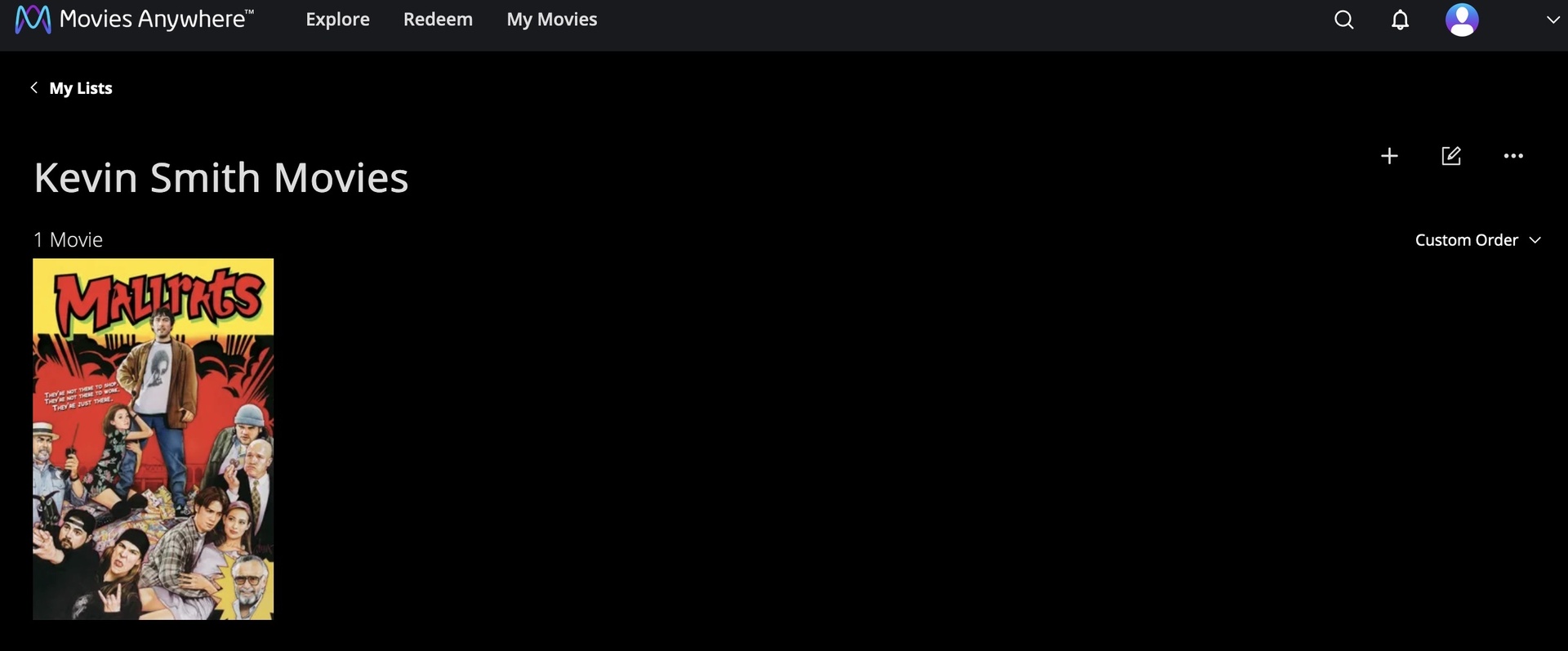 My lists is a good feature though. Just too bad there are no Paramount, Lionsgate, or MGM movies.