---
Getting closer, the only item missing on the rack is the CLOUDPLATE T7-N. After that is installed I will level and even out everything from the bottom up; then I will fabricate the side support straps. The straps are really not needed, but with three Emo's that to me is a lot of weight.
FYI the rack is rated for 700 pounds.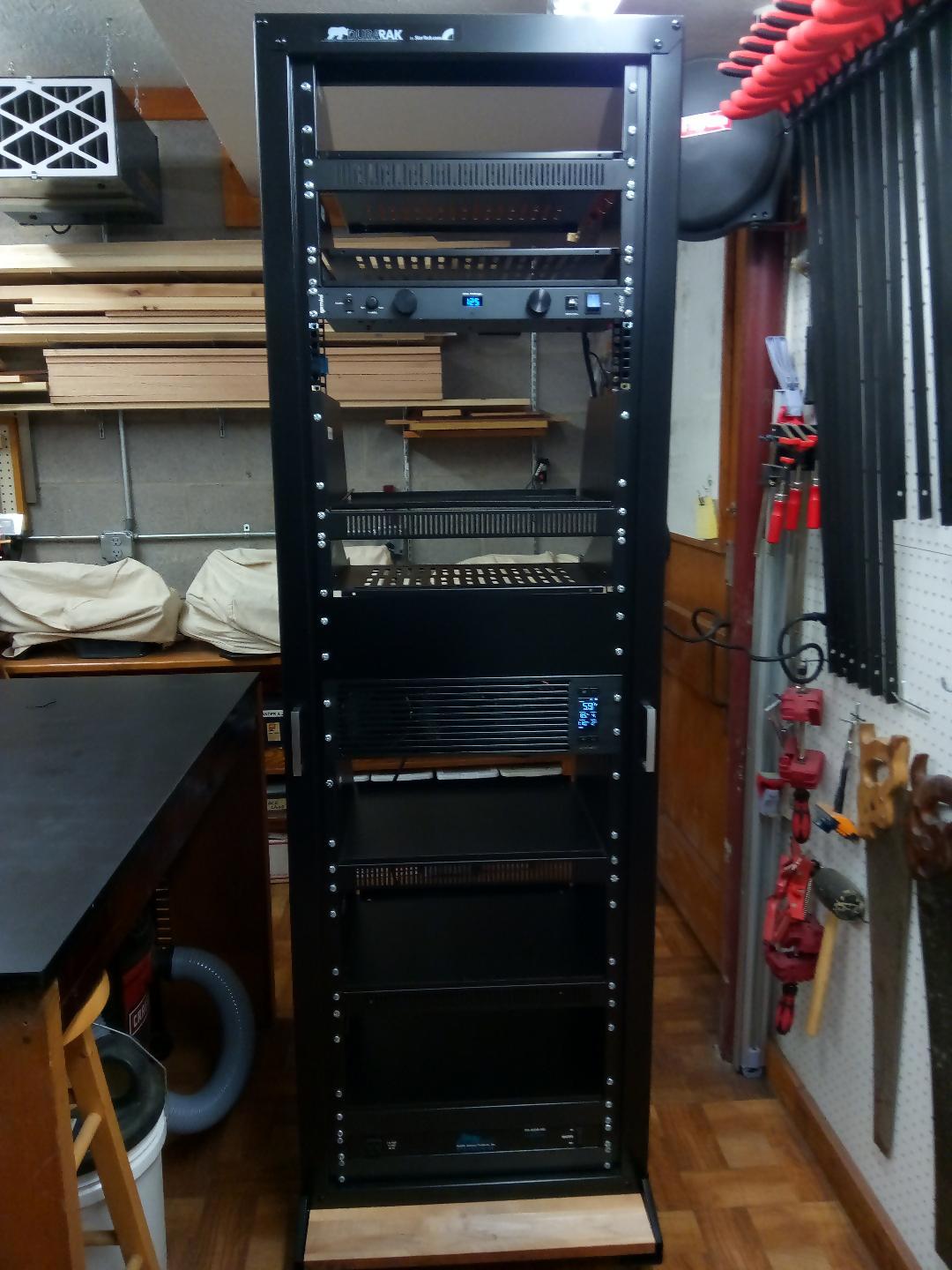 Main HT Set-up: TV-Vizio 80" LED ~ 11.4 Speakers-Mirage OMD28, OMDC2, OMD-15, OMDR & OMD5 ~ Subs- x4 Mirage Prestige S10 ~ Receiver-Onk 5008 ~ Amps- x2 EMO XPA-5 ~ BR Player- Oppo BDP93 ~ 12v Trigger- EMO ET-3 ~ Protection-Belkin PF30 / EMO CMX-6 ~ Sat/Remote-Dish HD DVR VIP-612 / Harmony One ~ Internet- WET610N Bridge ~ Game Console- Wii U Deluxe
---
Last edited by StalkerVette; 12-29-2017 at

06:40 PM

.