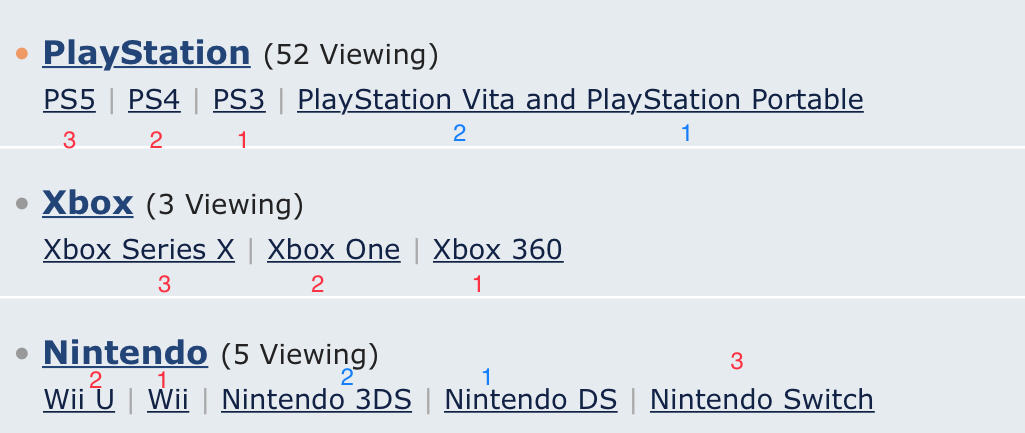 As you can see, both Playstation and Xbox have a solid pattern, the consoles flow from right to left, with the newer console on the left. Even the two PS handhelds, which share the same forum, have this pattern.
But when we go to the Nintendo section, there is a problem with said pattern.
Itís been like this a few years, is no one going to fix it?