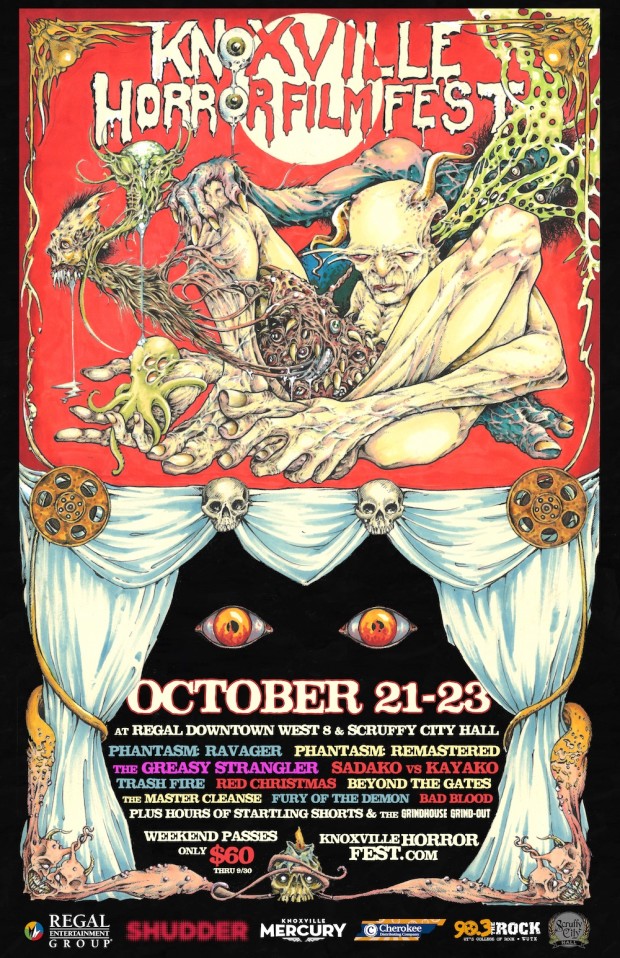 I've gone to this for the last few years and it keeps getting bigger and better.
10 features this year (Phantasm: Remastered, Phantasm: Ravager, The Greasy Strangler, Beyond The Gates, Trash Fire, Sadako vs Kayako, Bad Blood, Red Christmas, The Master Cleanse, and Fury of the Demon) and a slew of shorts. They also have a film making contest called the Grindhouse Grind-Out that is always fun.
KHFF currently have an indiegogo campaign going on
here
that has festival passes and merchandise at a reduced cost. They go up in price after the campaign is over.
There is also a night outside of this (October 20) that will have a silent movie marathon called Knoxferatu with two features and some shorts. One of the features is Nosferatu and it will have a live score performed. While this is done by someone else the KHFF guys have helped it out and have it so that passes bought through the indiegogo campaign can go to that as well.