So I've been noticing that many times anime (for those still not familiar with what anime is:
https://en.wikipedia.org/wiki/Anime
) movie pages keep getting added under simply just "Animation" rather than "Anime" due to IMDb not using "Anime" as a genre tag.
https://www.blu-ray.com/products/search.php?c=20
(Select Japan as country of origin, then animation as the only genre)
This is a problem for 2 reasons.
1. Anime Blu-ray releases will not show up under the "Best Deals" bar in the dedicated anime subforum if "Anime" is set to "No" on the movie pages.
https://forum.blu-ray.com/forumdisplay.php?f=180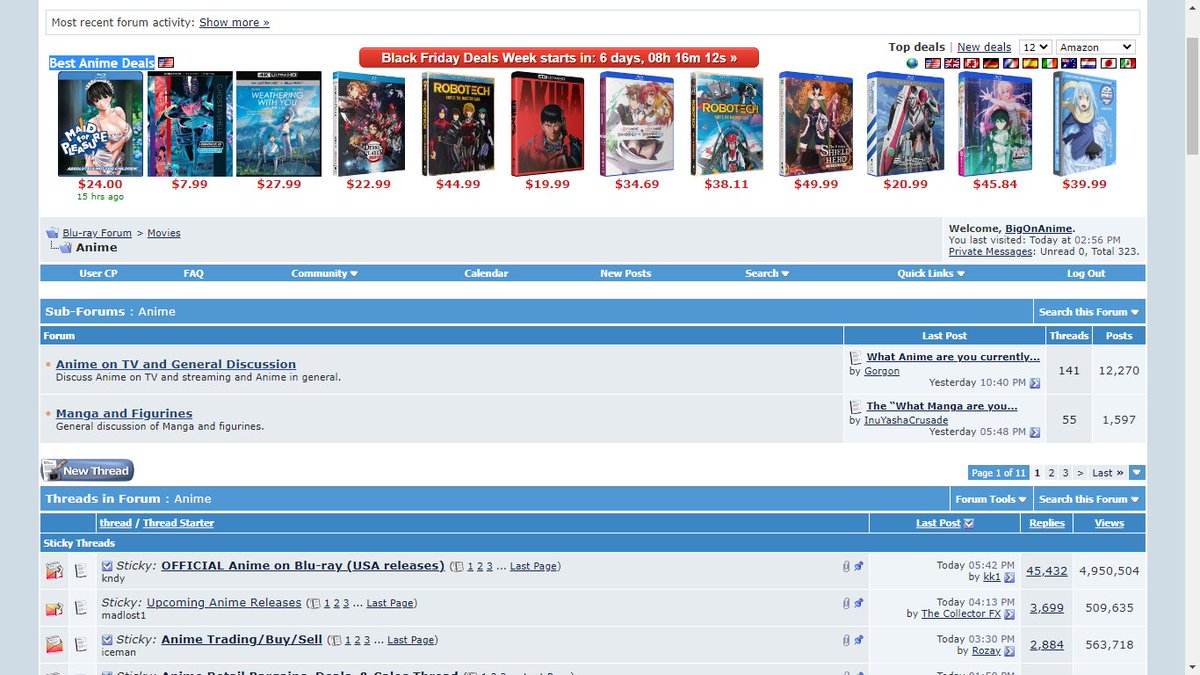 2. Releases will not show up here when people are specifically looking for Japanese animation.
https://www.blu-ray.com/movies/movies.php?genre=Anime
https://www.blu-ray.com/dvd/movies.php?genre=Anime
I've also noticed, a few pages where anime seemed to have been set to "Yes", it was later switched to "No" with only "Animation" set to "Yes", adding to the problem above, like for example, Steamboy despite "anime" being mentioned in the synposis 3 times.
https://www.blu-ray.com/Steamboy/37171/
After addressing that problem, here's a question I have. For anime, should we be setting both "Anime" and "Animation" to "Yes", or should only "Anime" be set to "Yes", with "Animation" set to "No"? In the link I provided above, there are a good number of entries where both have been set to "Yes". Keep in mind, there's still a perception that animation is just for kids, fun for the whole family, or adult comedies, while anime often by western standards is not appropriate for children, and then there's hentai, which is porn. Some people looking in just the
animation category
may not want to see a sea of Japanese animation given how much of it exists due to most of the world's animated TV series coming from Japan (60% by a 2016 estimate), and again as mentioned previously, its content differs a good amount from what many are used to. I'd like to see this addressed for the sake of consistency.
Also, could it be possible to tweak the wording of the definition of the anime genre tag so people know how to use it better in the future? It currently says "A special style of animation with origin from Japan."