Disk Kino is going to release a limited boxset of Wim Wenders'
Paris, Texas
and
Wings of Desire
as part of their WCL series on September 30th.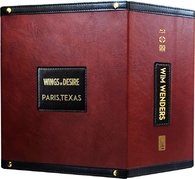 Both film was sourced from the latest restorations (4K for Wings of Desire and 2K for Paris, Texas, the "4K restoration" on German release of Paris, Texas was false, it was actually a 2K restoration from the 4K scan), each features exclusive Q&A extra with Wim Wenders.
Paris, Texas
also includes the original Mandarin dub and original Chinese opening when it was released in mainland China back the day.
Cover art:
[Show spoiler]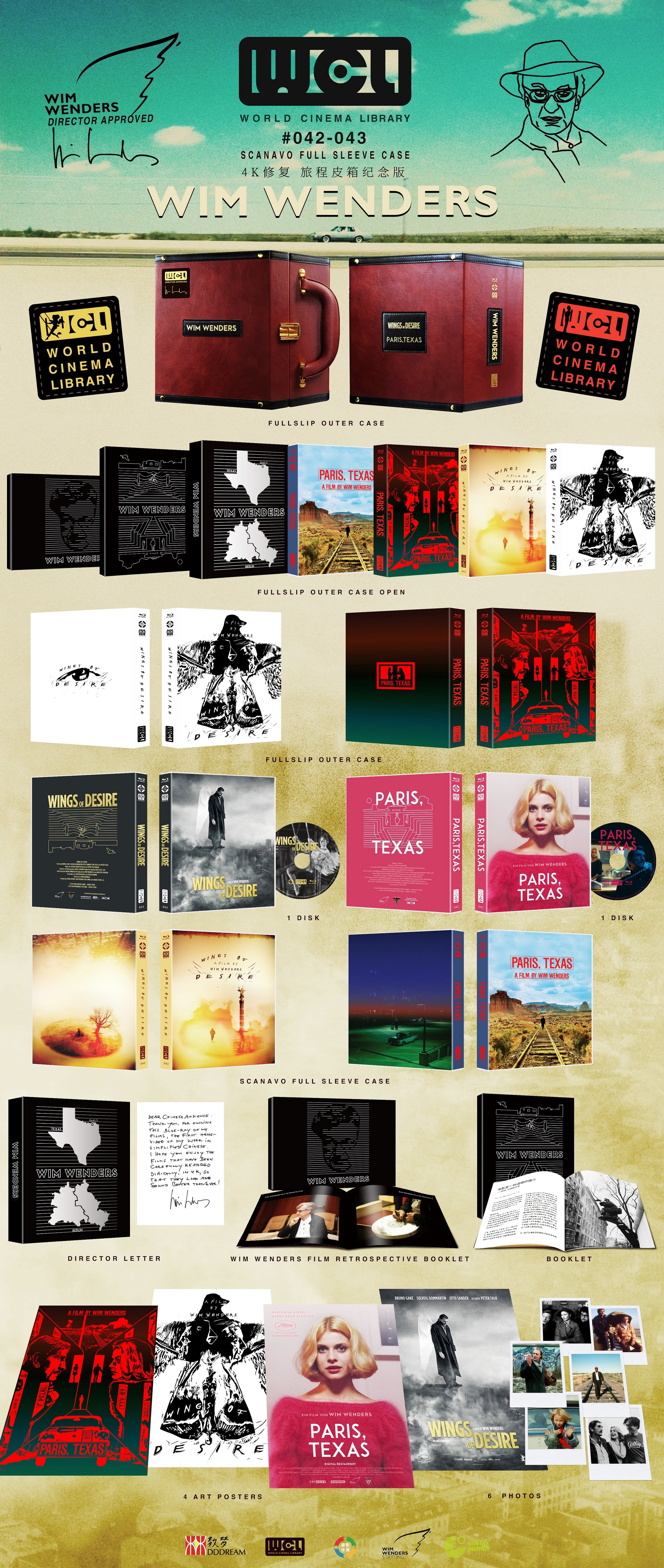 The whole design was approved by Wim Wenders, he also wrote a special letter to the Chinese fans, which will be included in this set.