Halina Reijnís debut feature Instinct, about Nicoline (Carice van Houten, Game of Thrones), a seasoned psychologist who is infatuated by the sex offender she is treating in a penal institution, which was submitted by The Netherlands for International Feature Film category at the 2019 Oscars has been released on Blu-ray in Germany by Koch Media, under the title:
Instinct - Gefšhrliche Begierde
.
In The Netherlands the film was only released on DVD by SeptemberFilm. An HD release was made available through VOD and by Dutch broadcaster NPO on television.
The disc is BD-25 and contains DTS-HD tracks in Dutch and German. This release is again not English-friendly as there is only a German subtitle track present. Itís also Region B locked. The trailer is included as a bonus.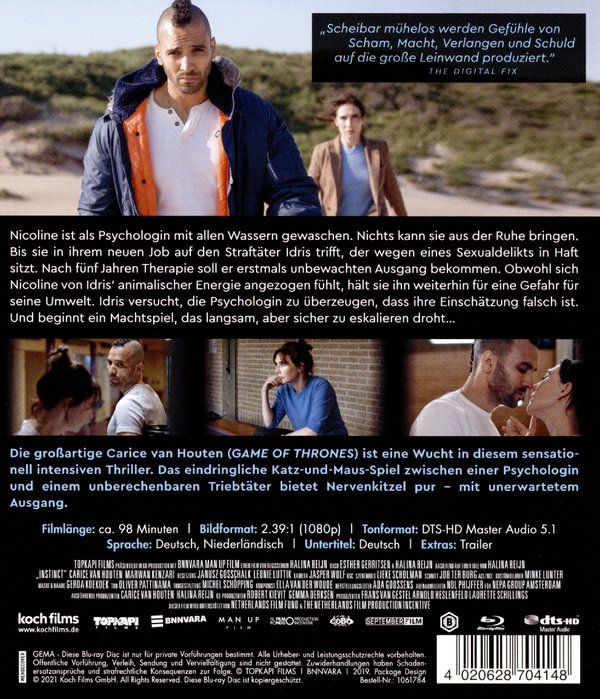 Available through amazon.de and jpc.de