So, some pictures of what I've completed, both prior and after our first movie.
First, a little focus on what my egress window looks like now (still need to cover the hinges and add insulation on the backside):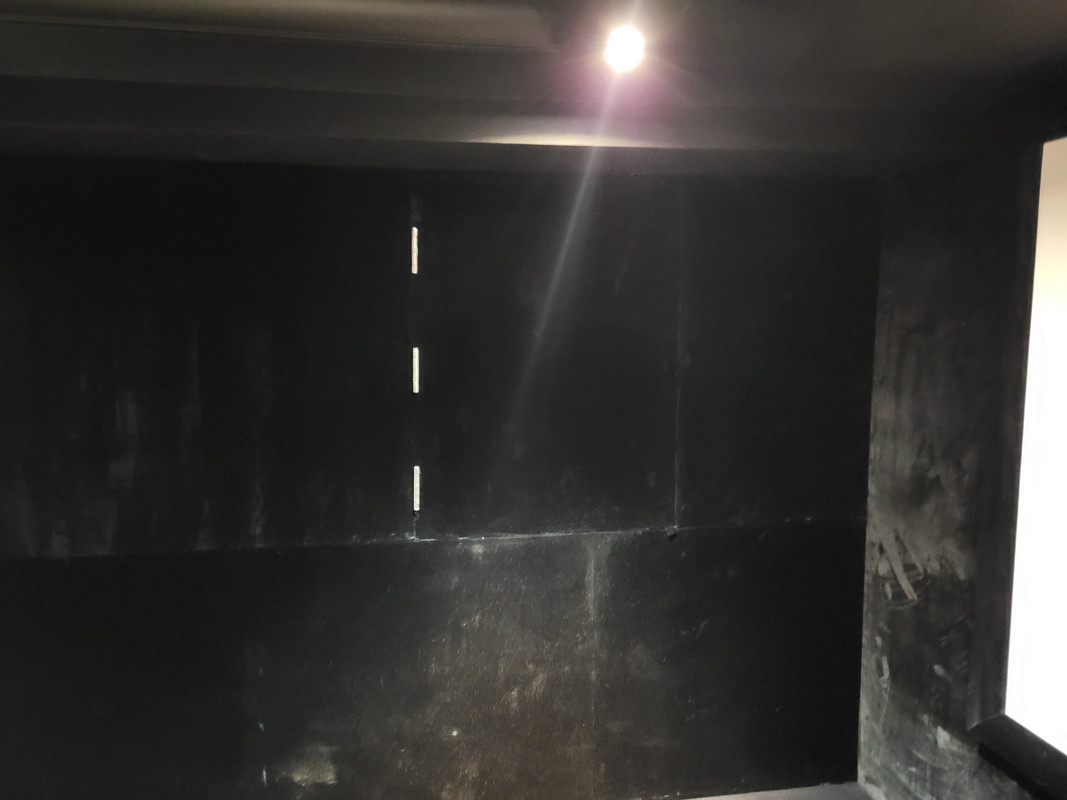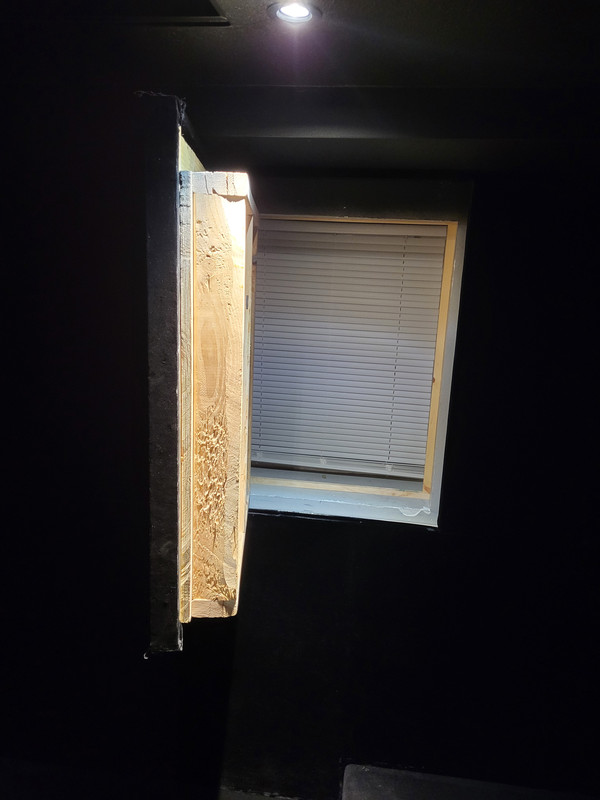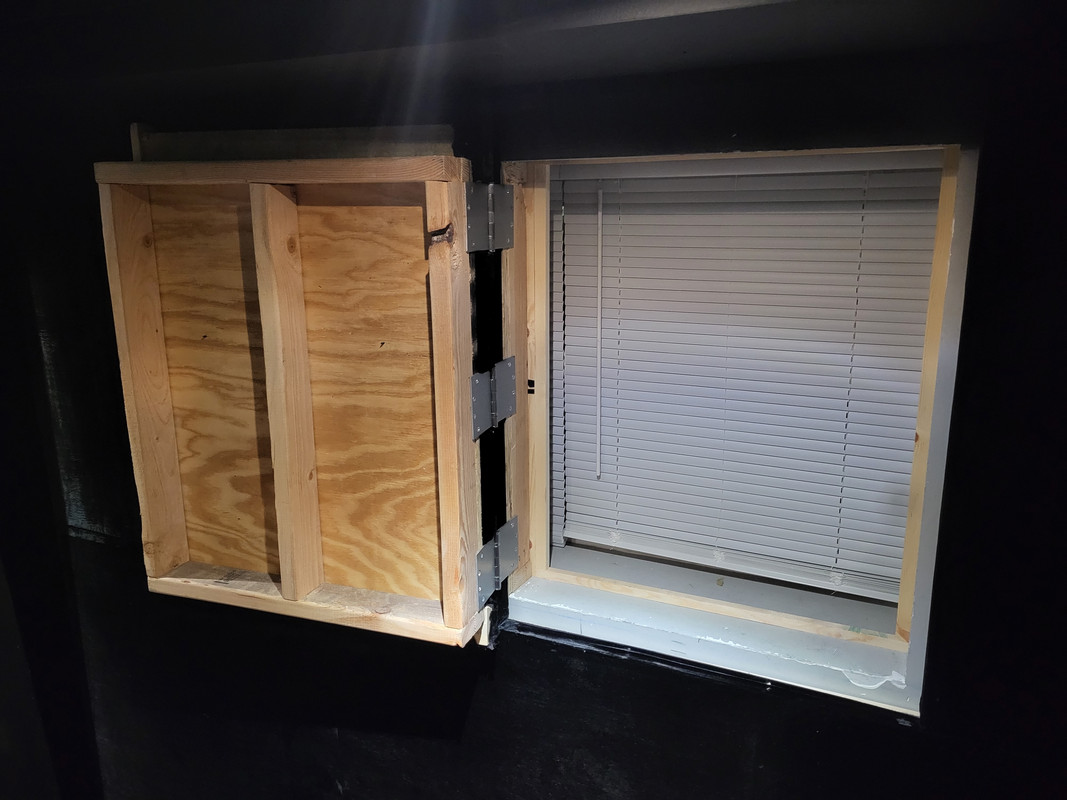 Then, more decor got put up (or at least in the general location):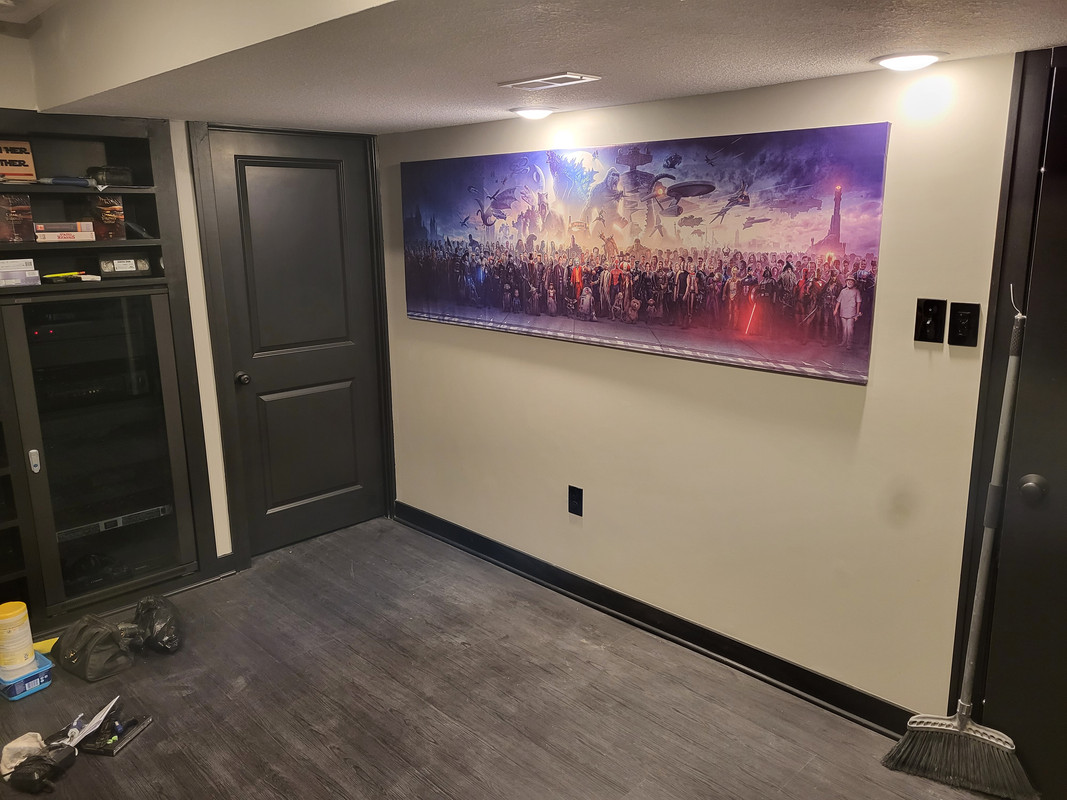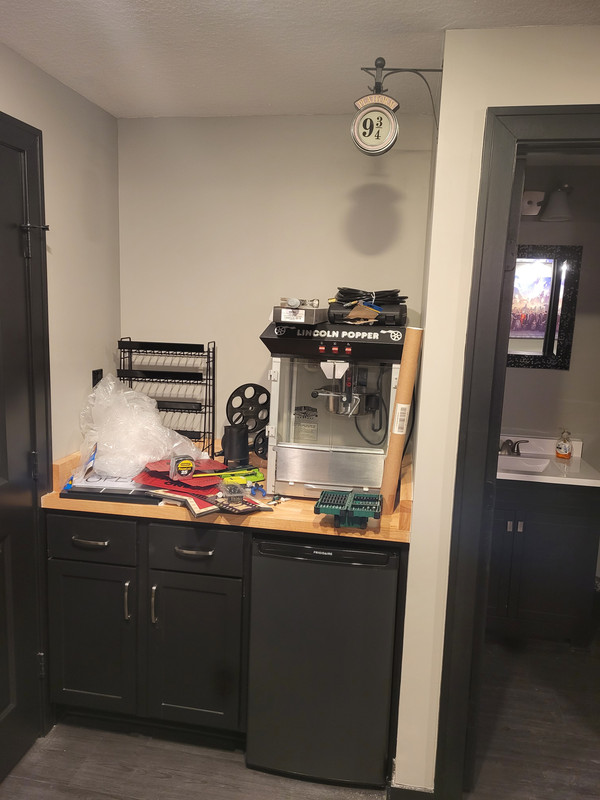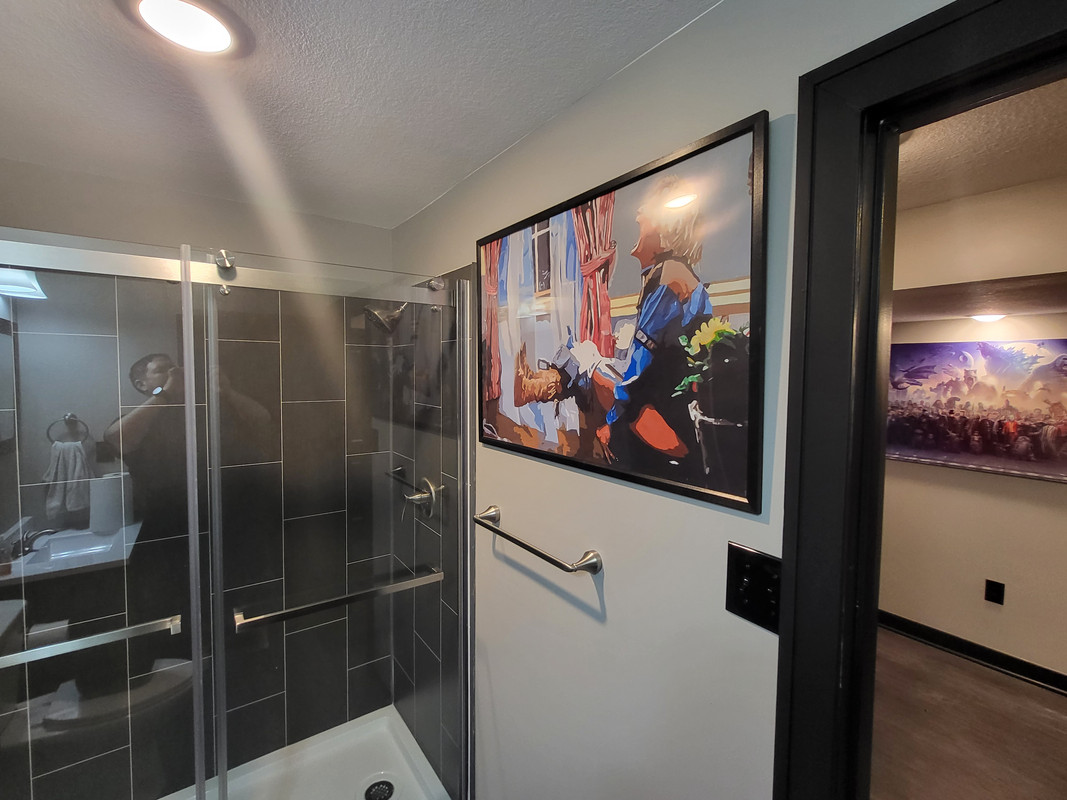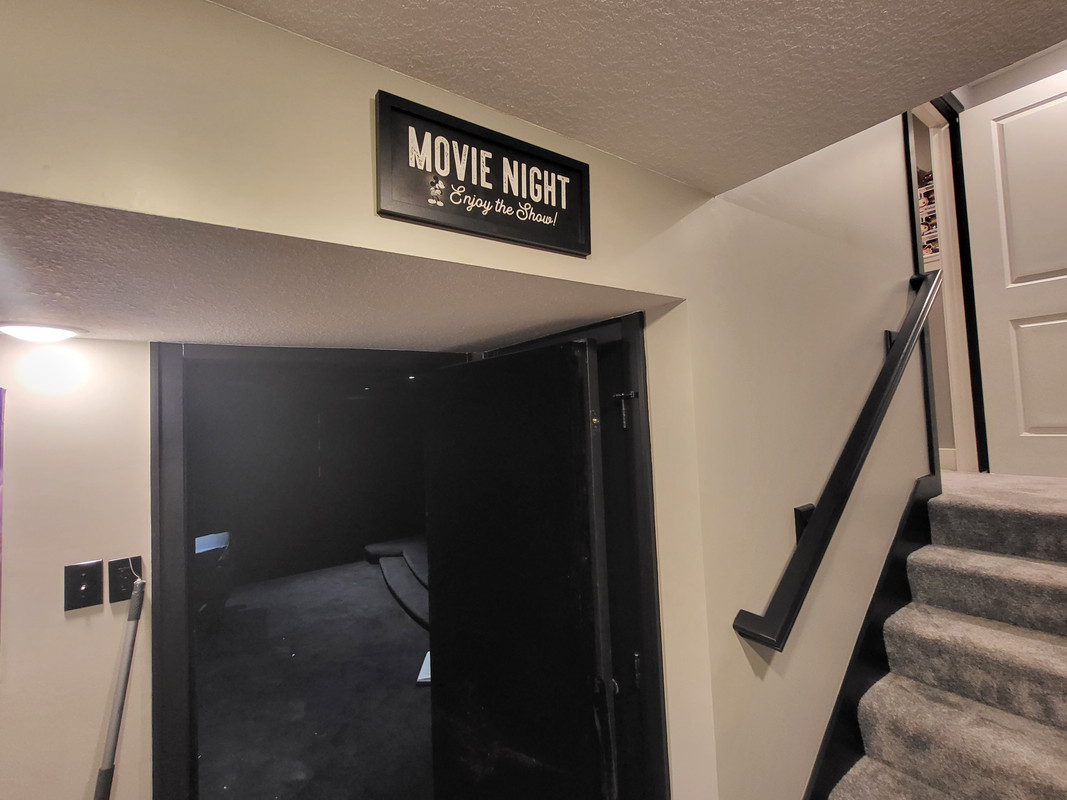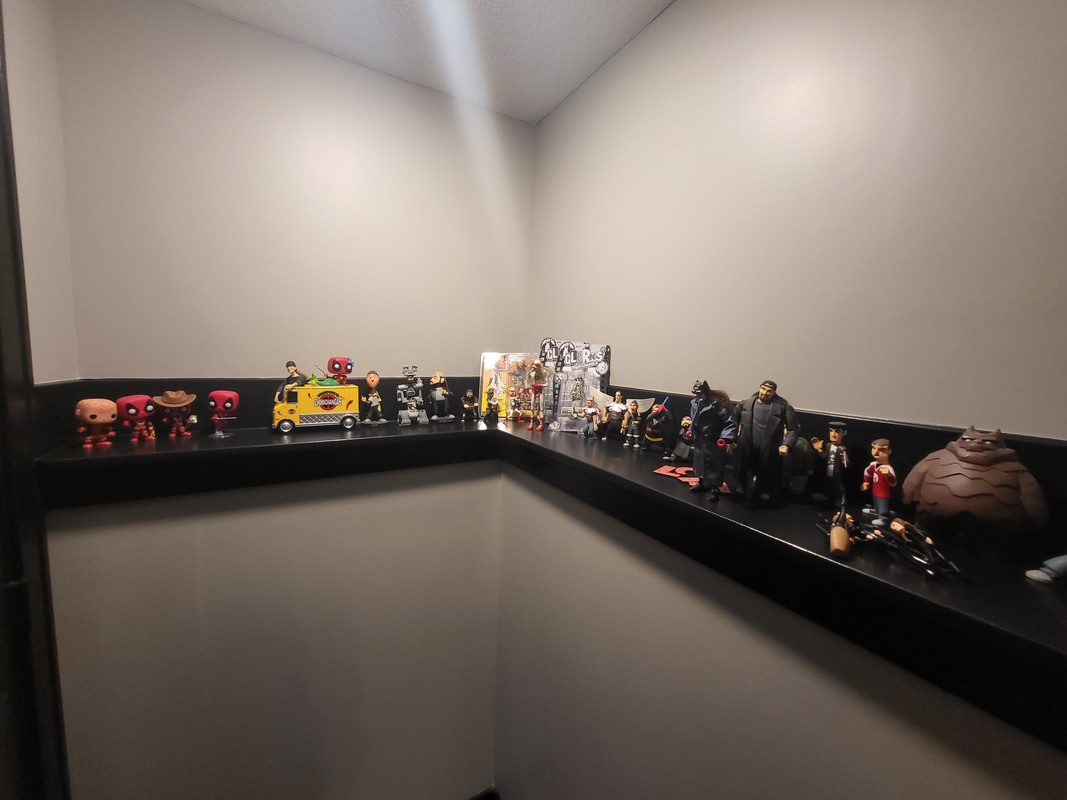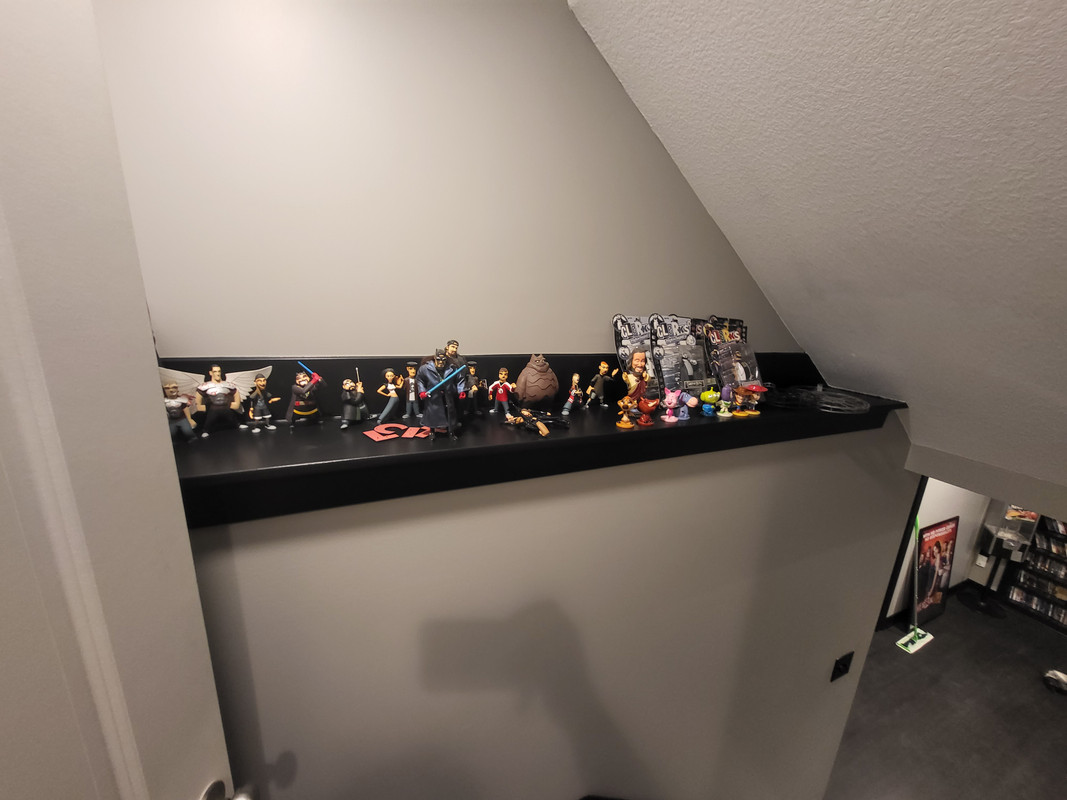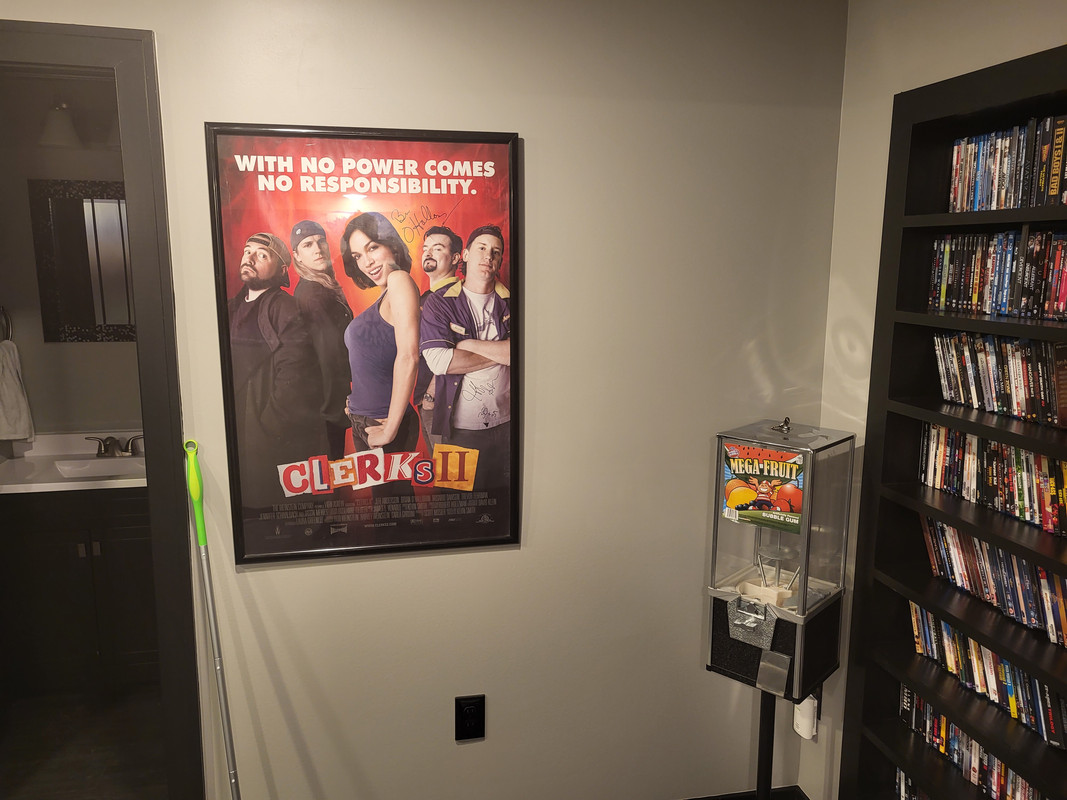 Then we built the booster riser for the back row, and got a couple more seats in the room: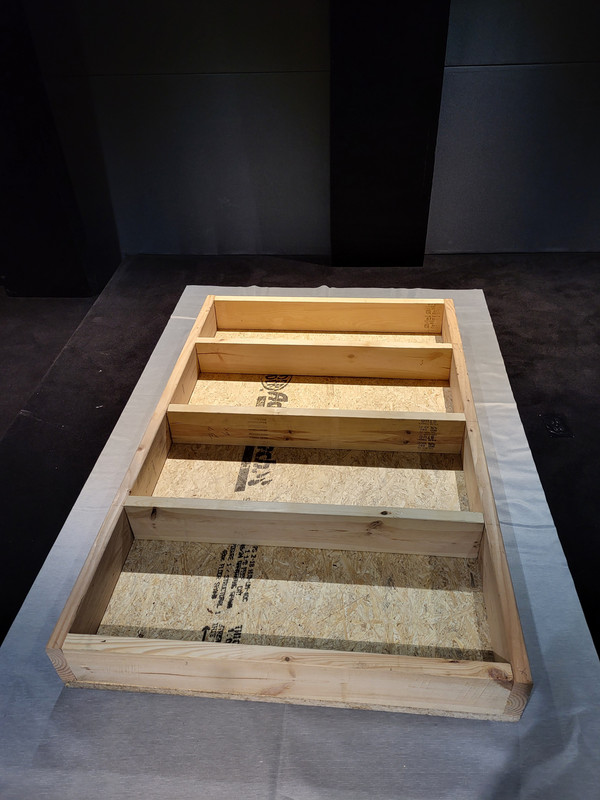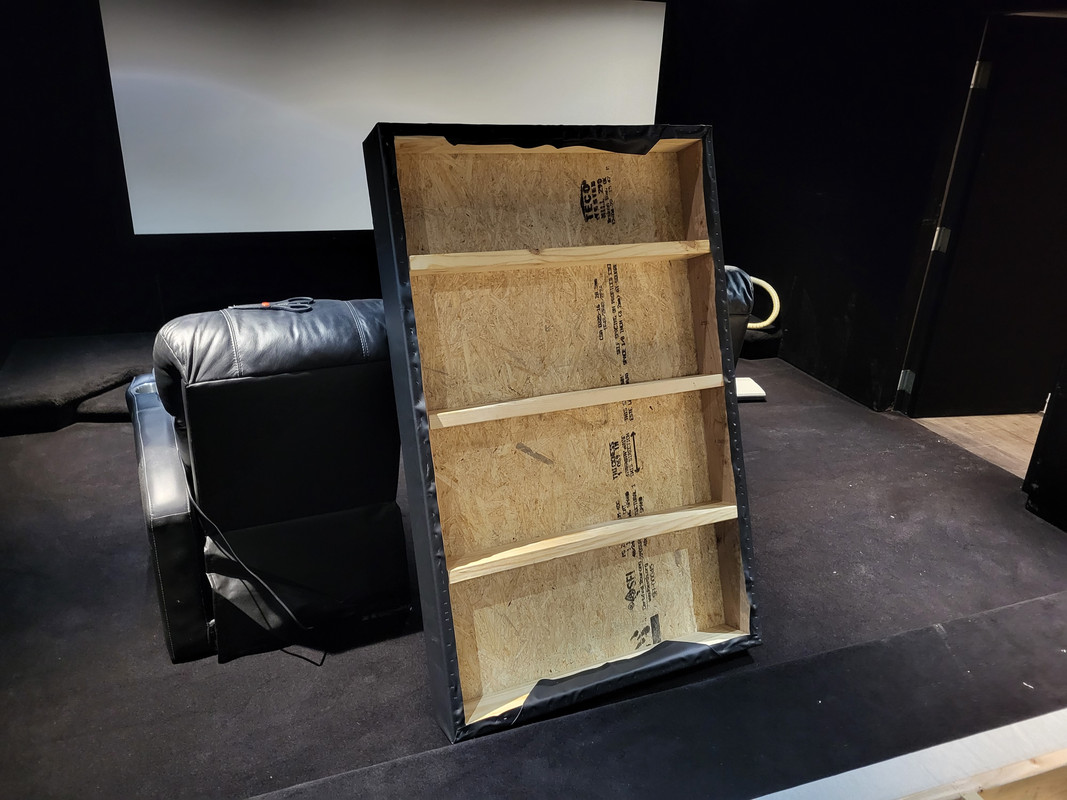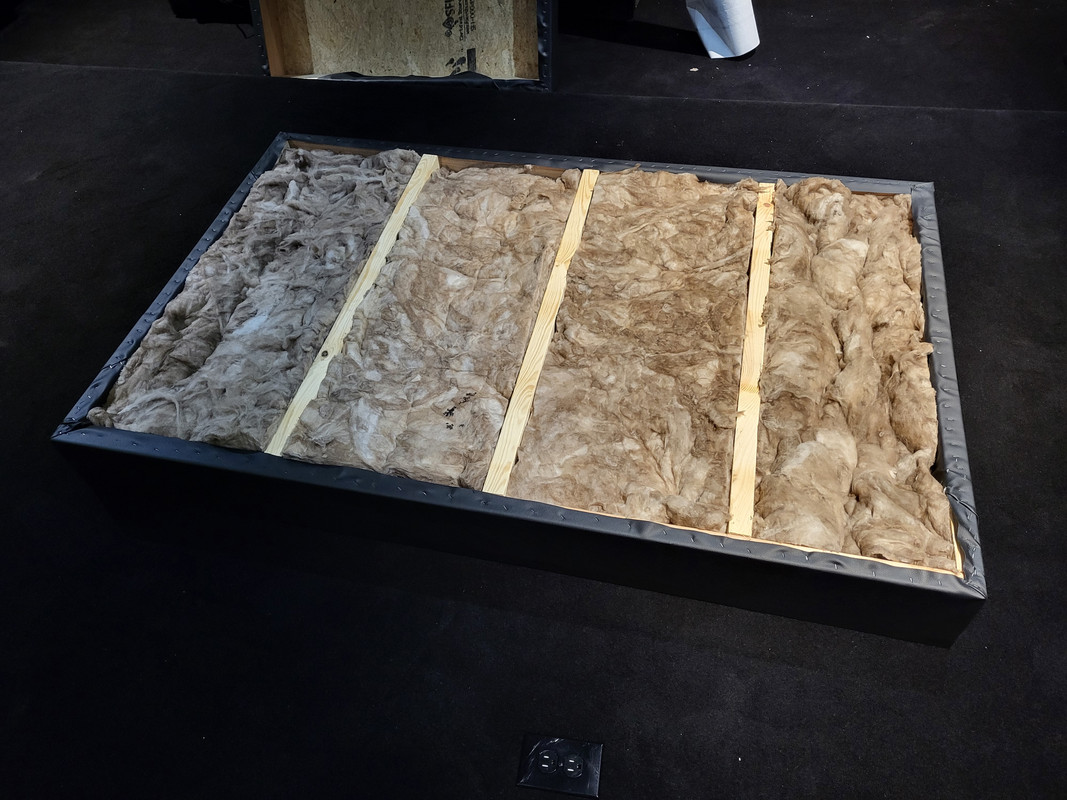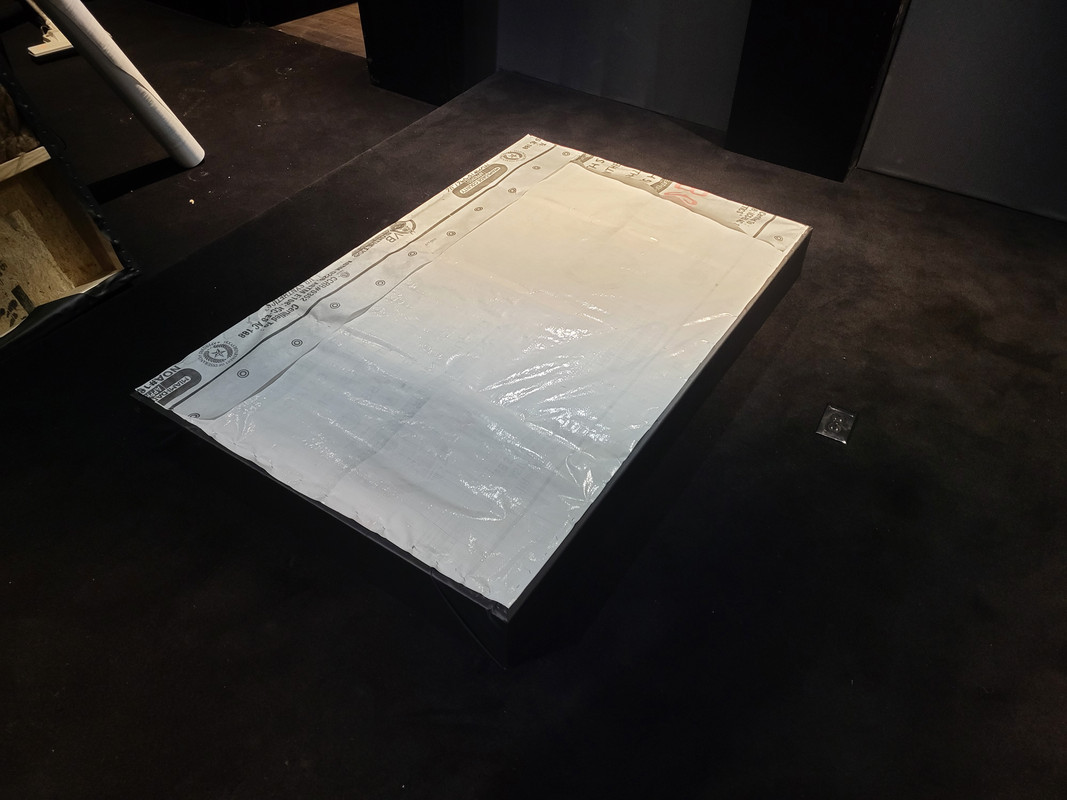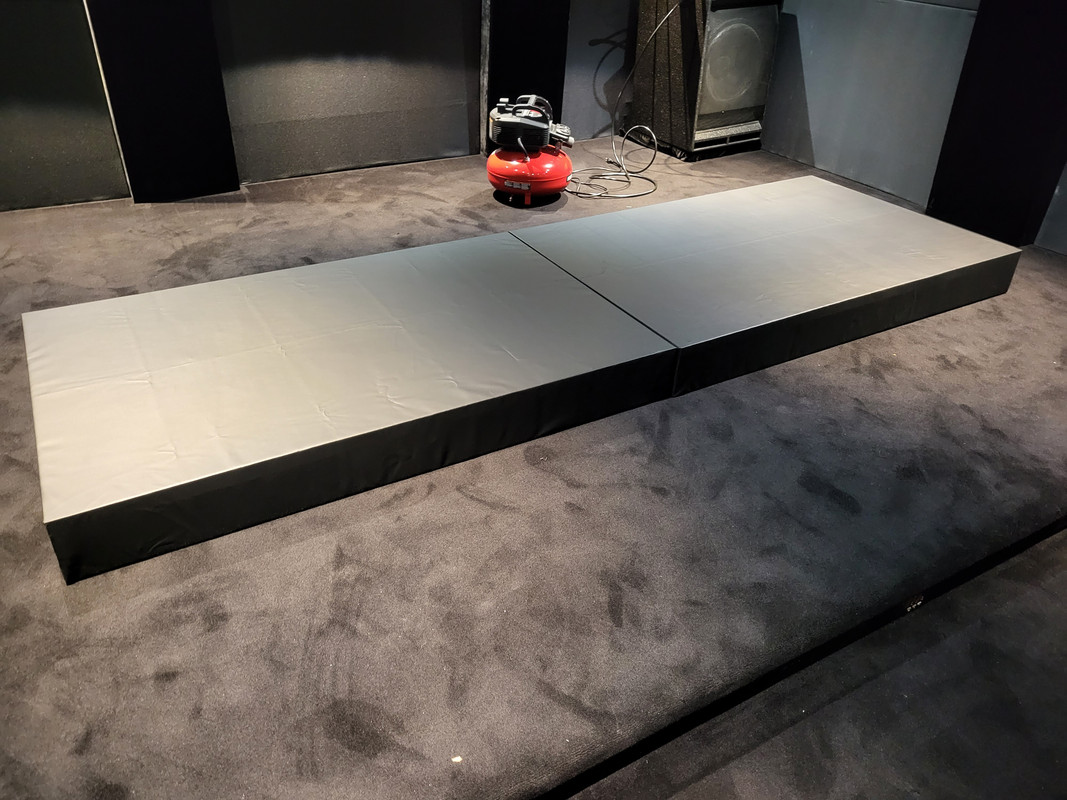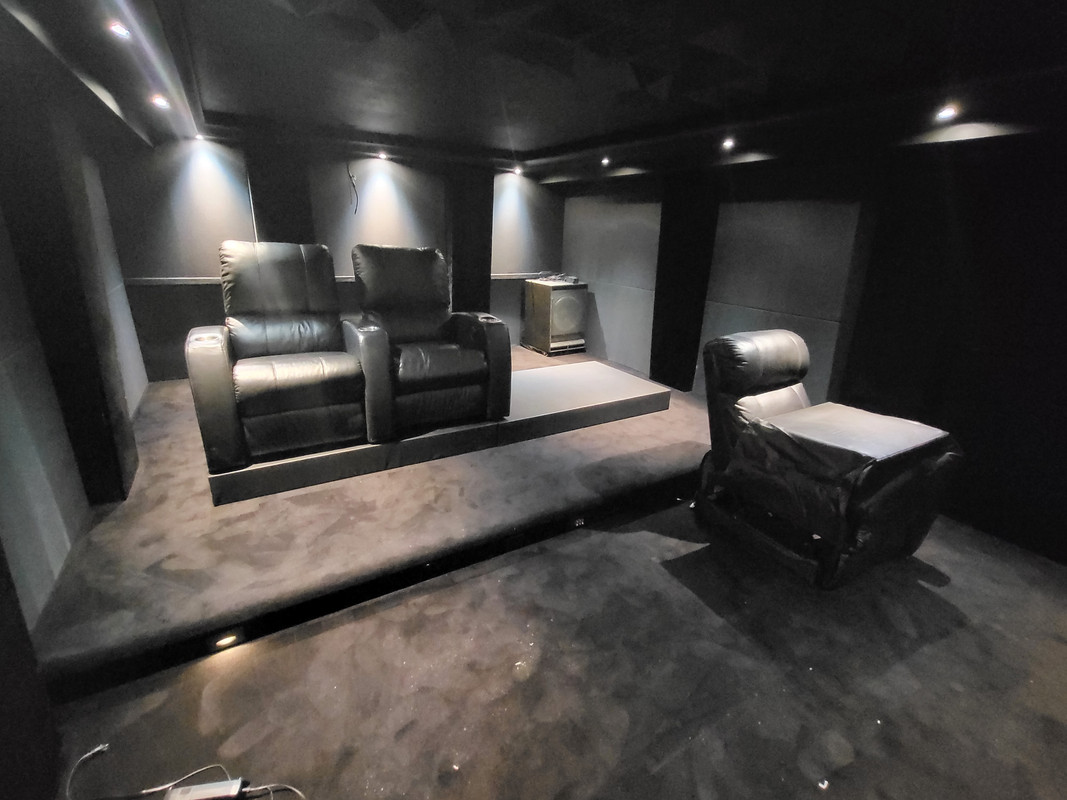 Then I went about mounting the projector. I probably should have put it forward a little more as the cables weren't quite reaching well, but I was able to get a little more slack on them and they reach okay.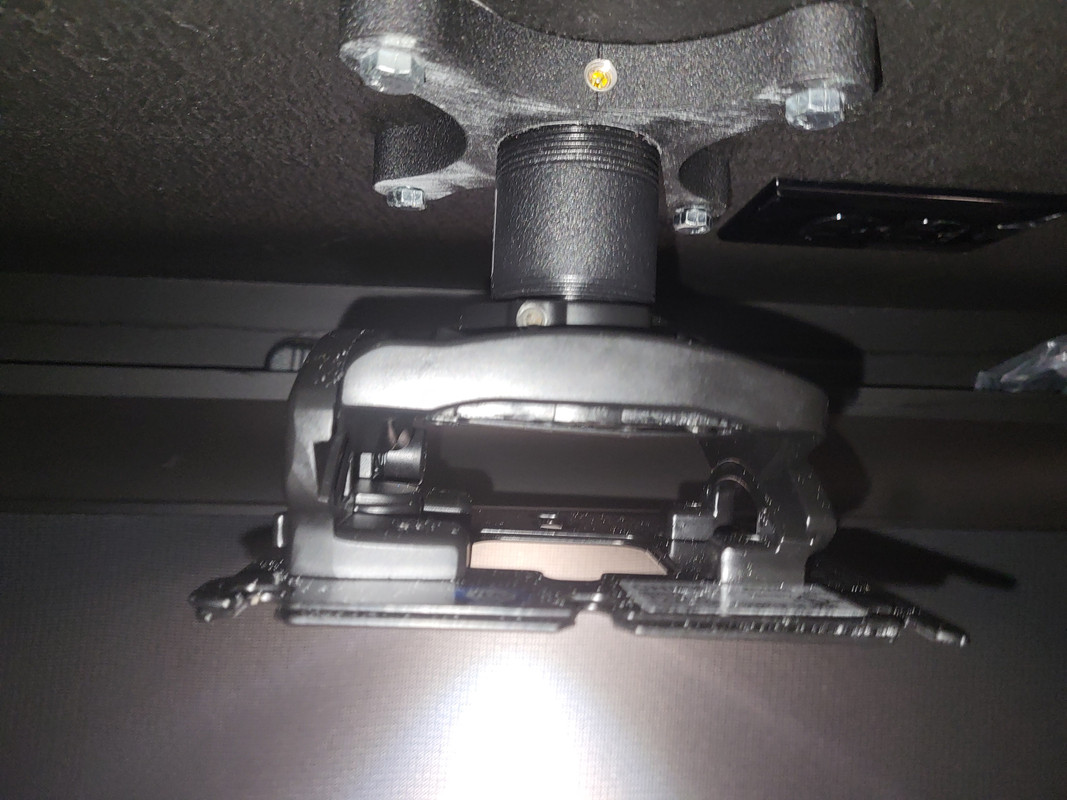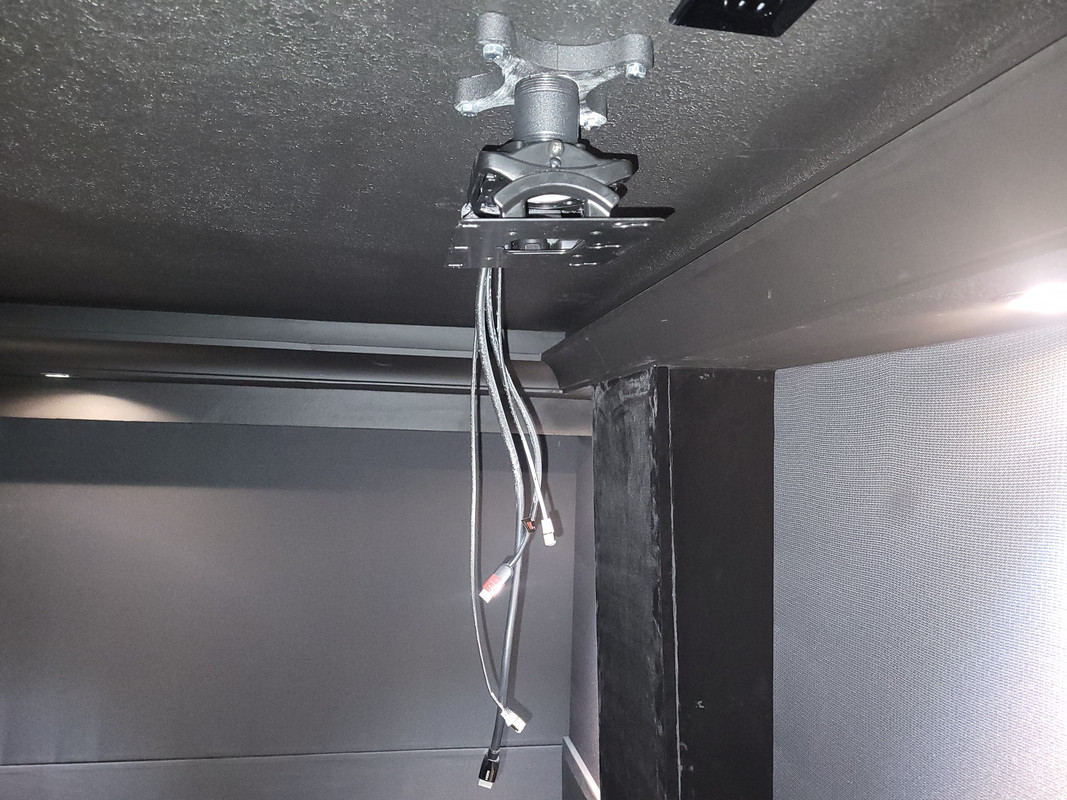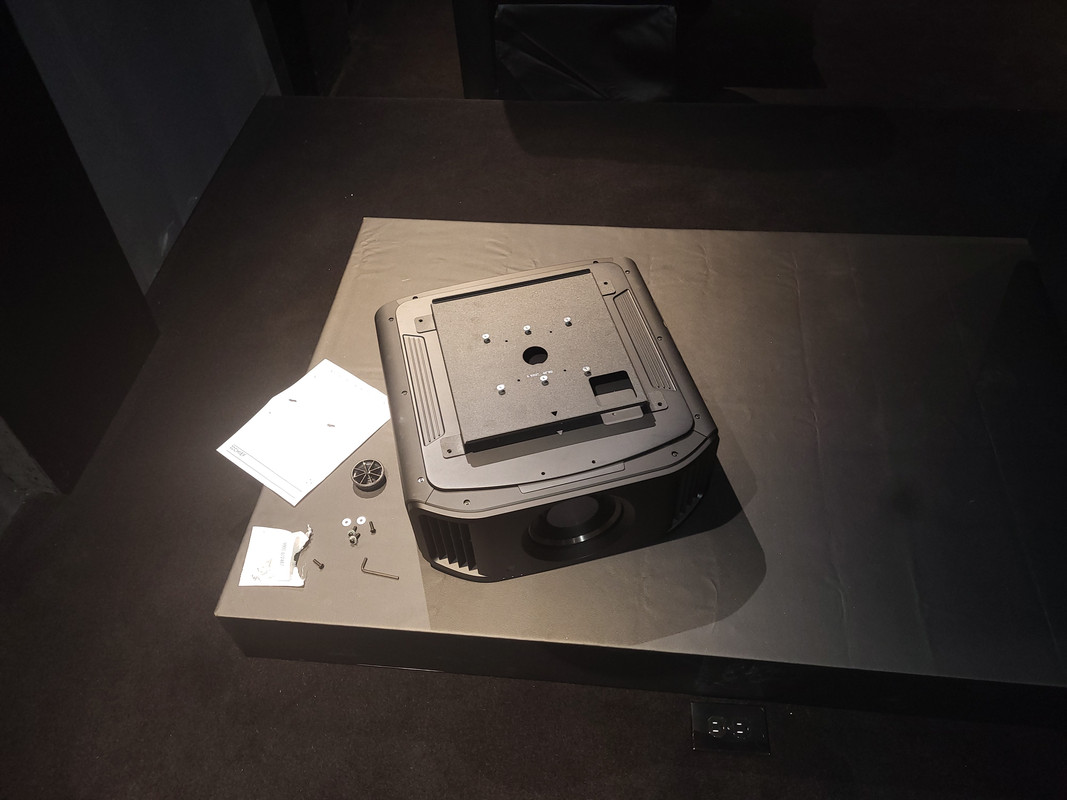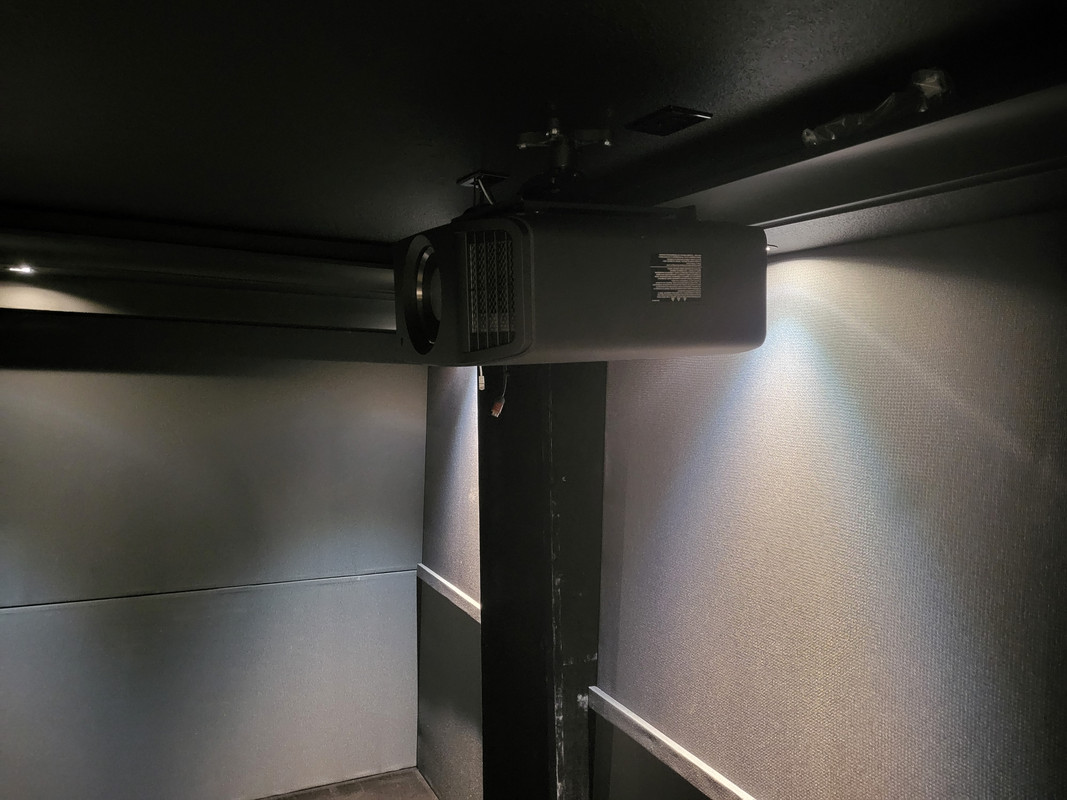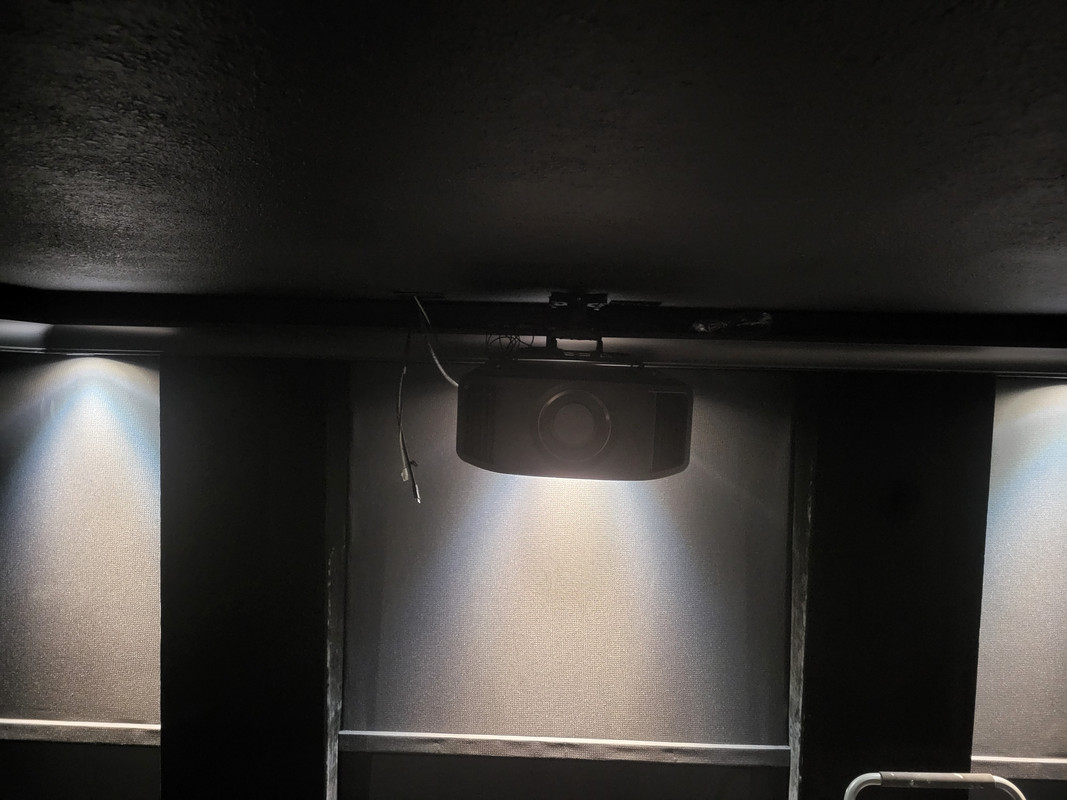 Once that was up and working, the wife and I temporarily put a couple seats together up front and watched our first movie in the theater (Dumb and Dumber). My phone is really struggling with the light level in the room. I think this picture is actually before we sat down to watch it, and just when I was testing the connections and getting the image aligned.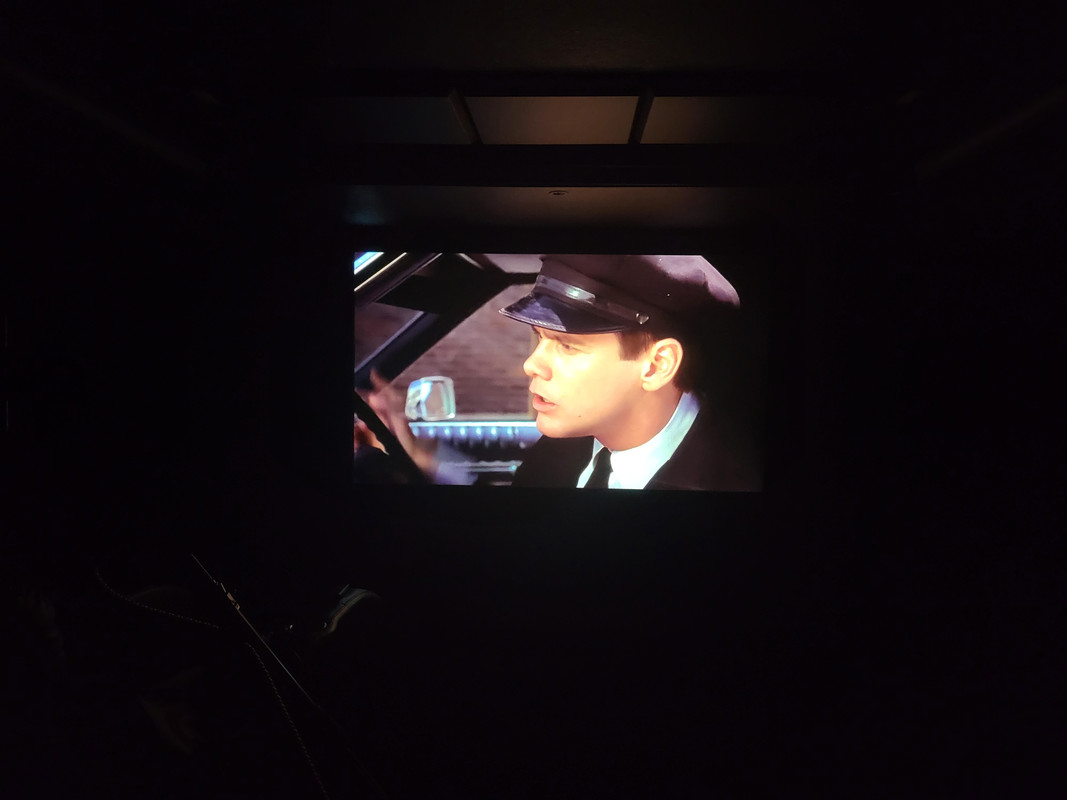 Then we got the rest of the seats put in place, so the space has it's final appearance (outside of velvet panels still to do on the ceiling):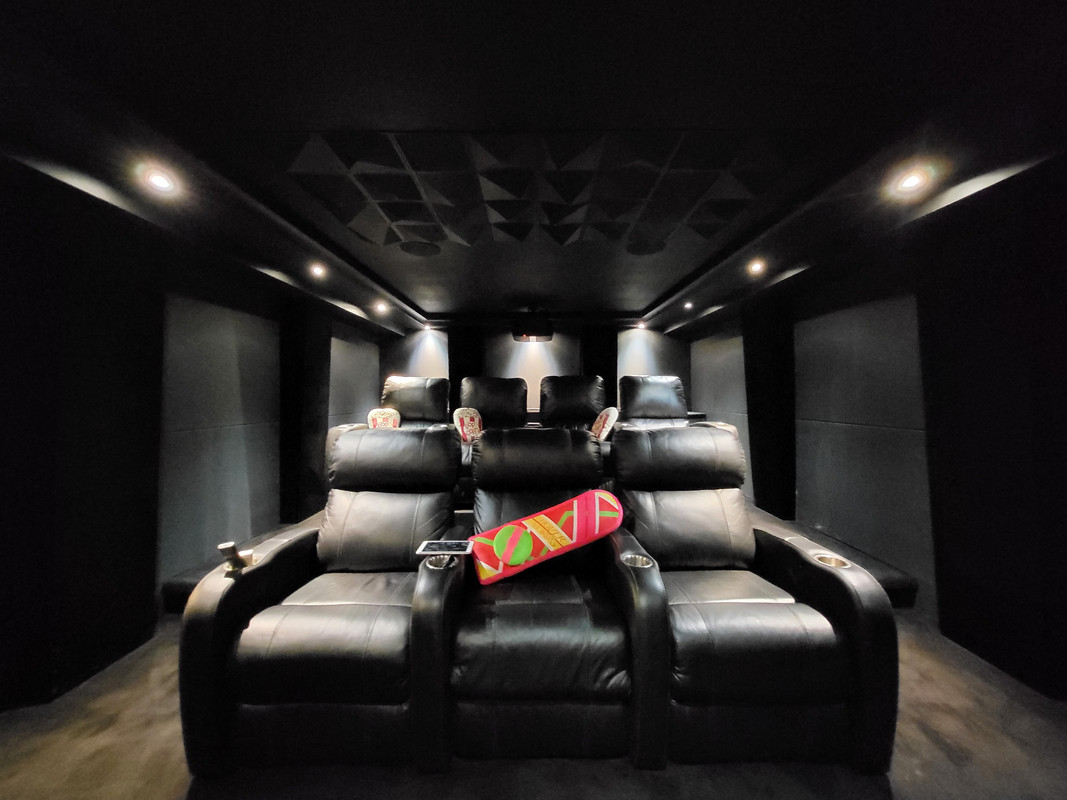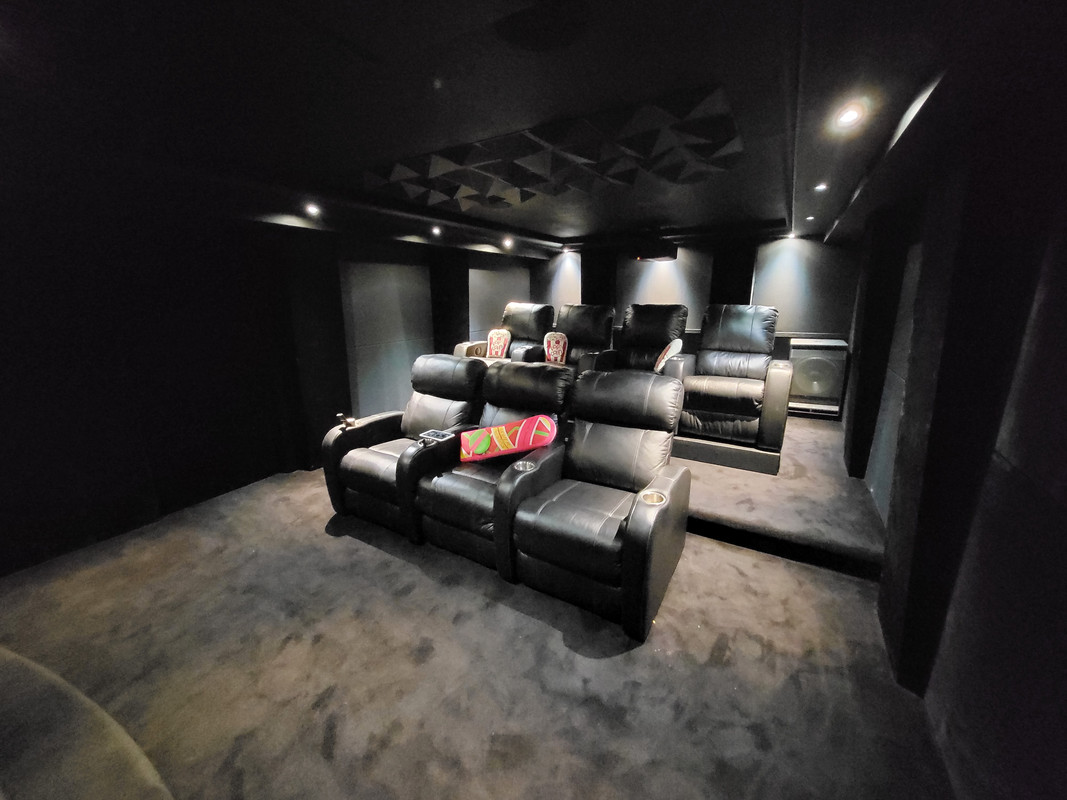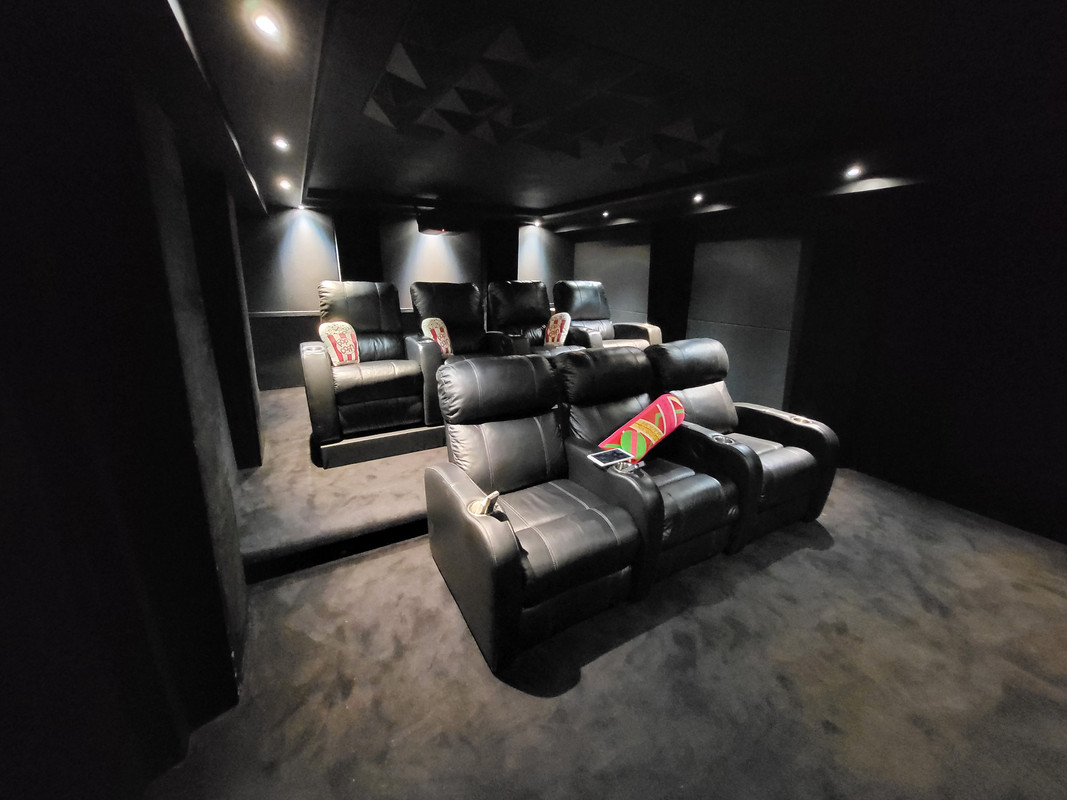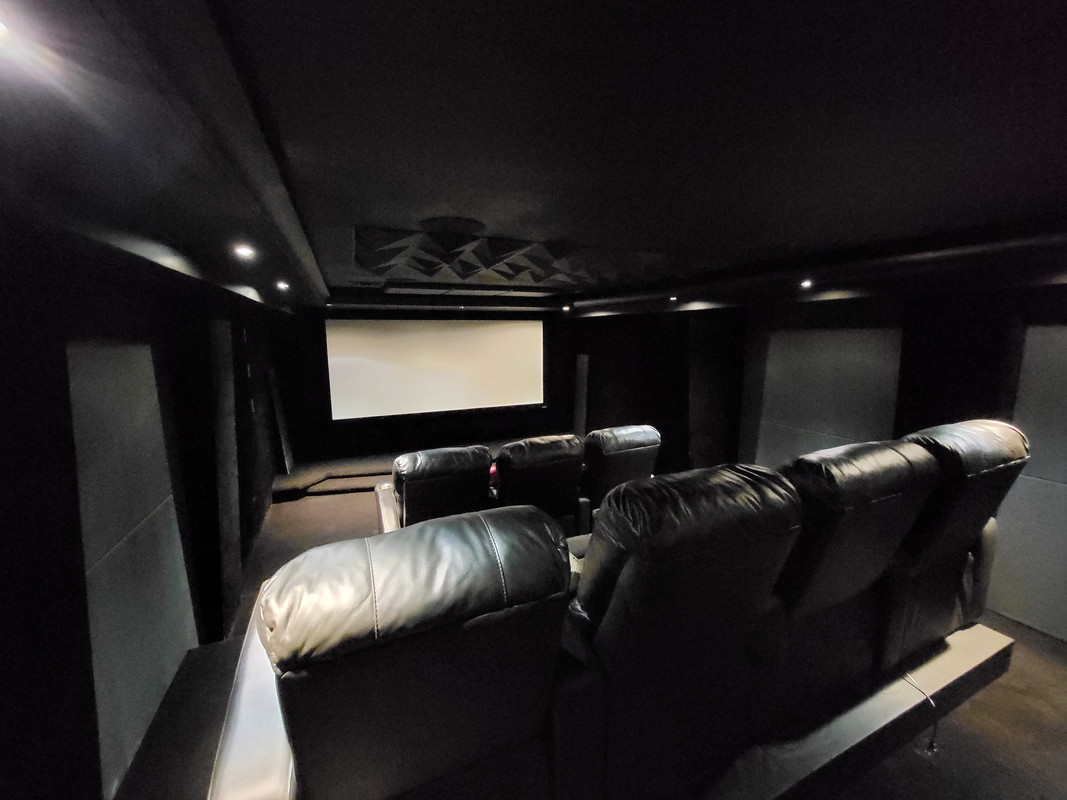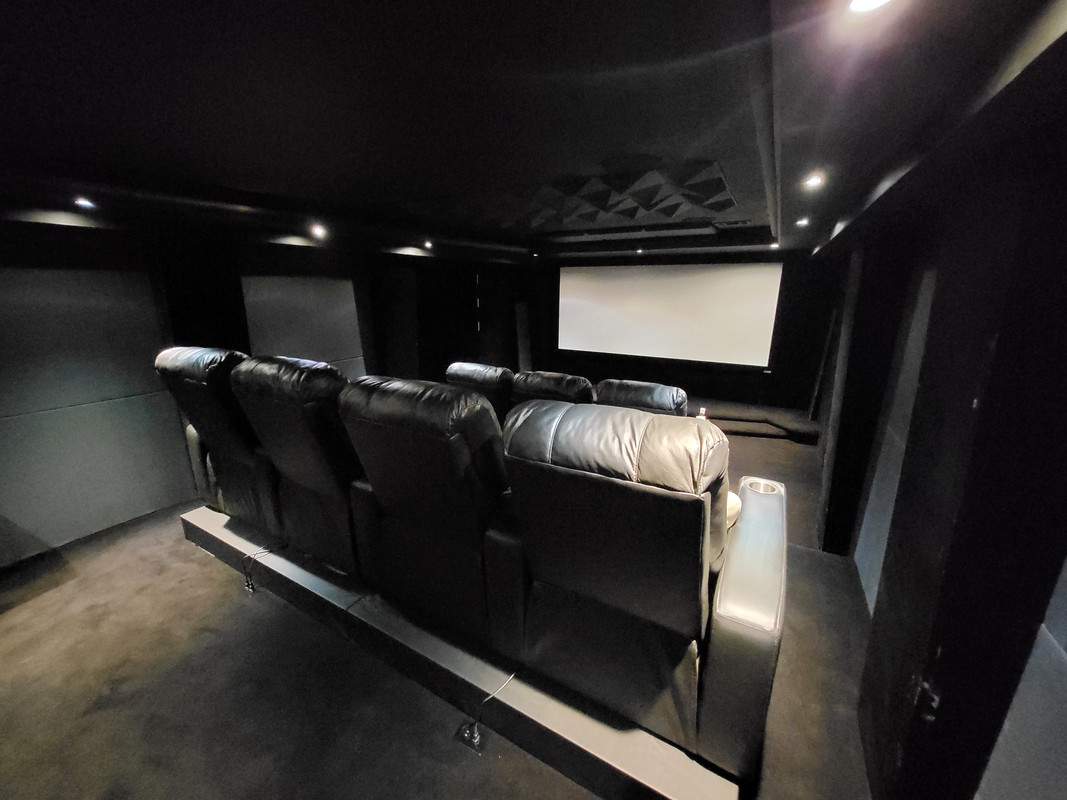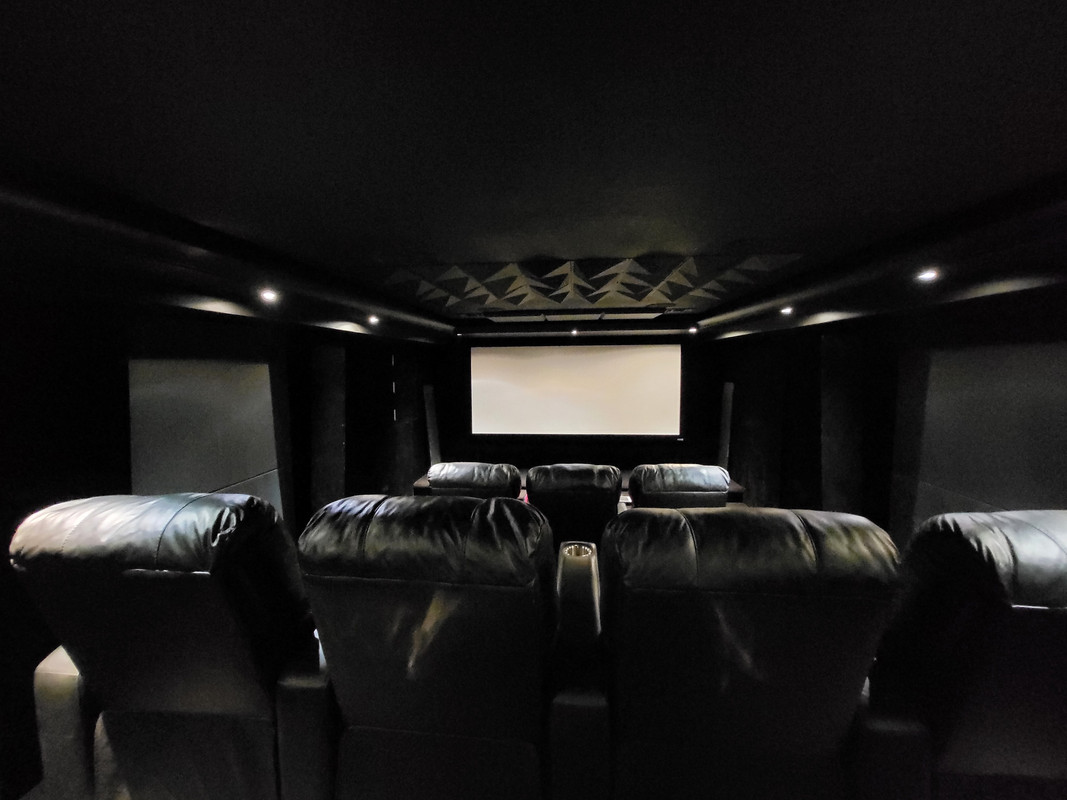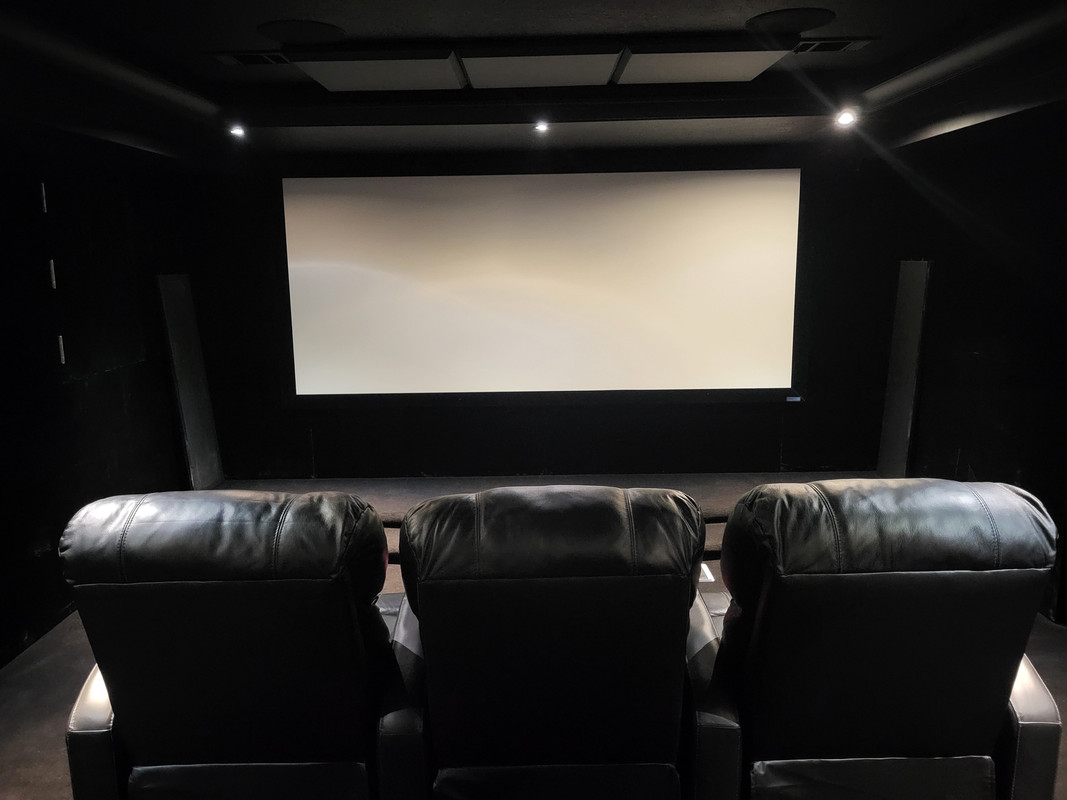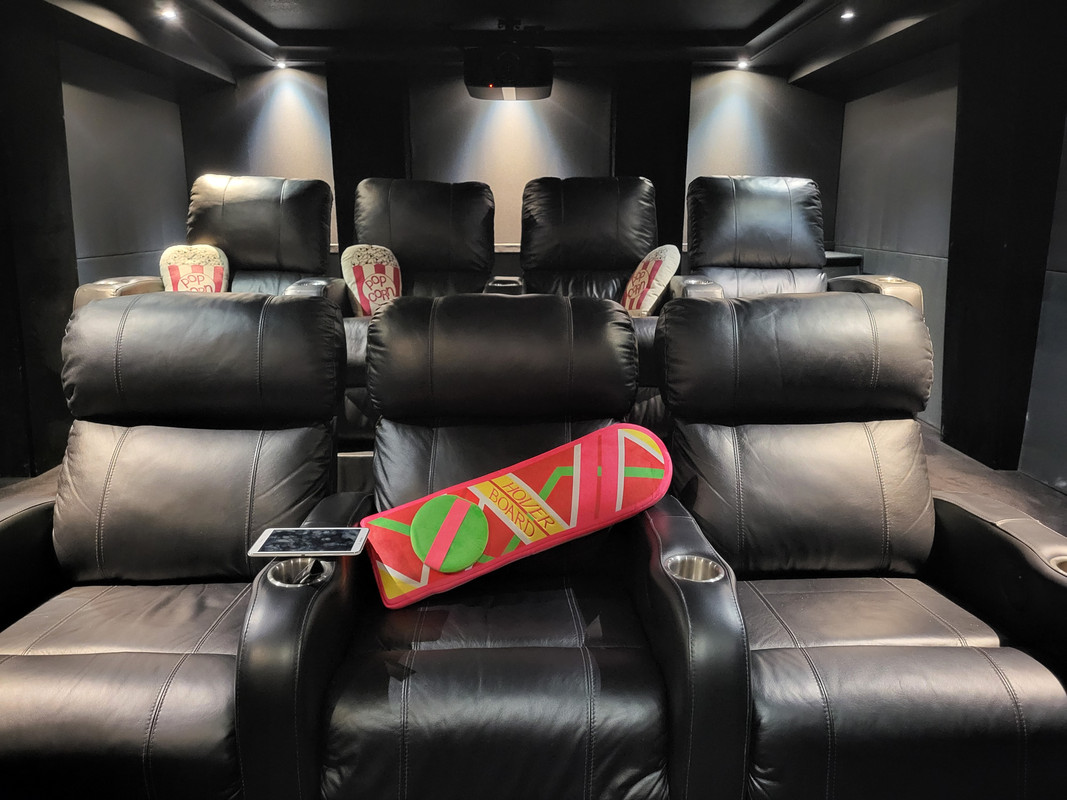 And just a little bit more decor: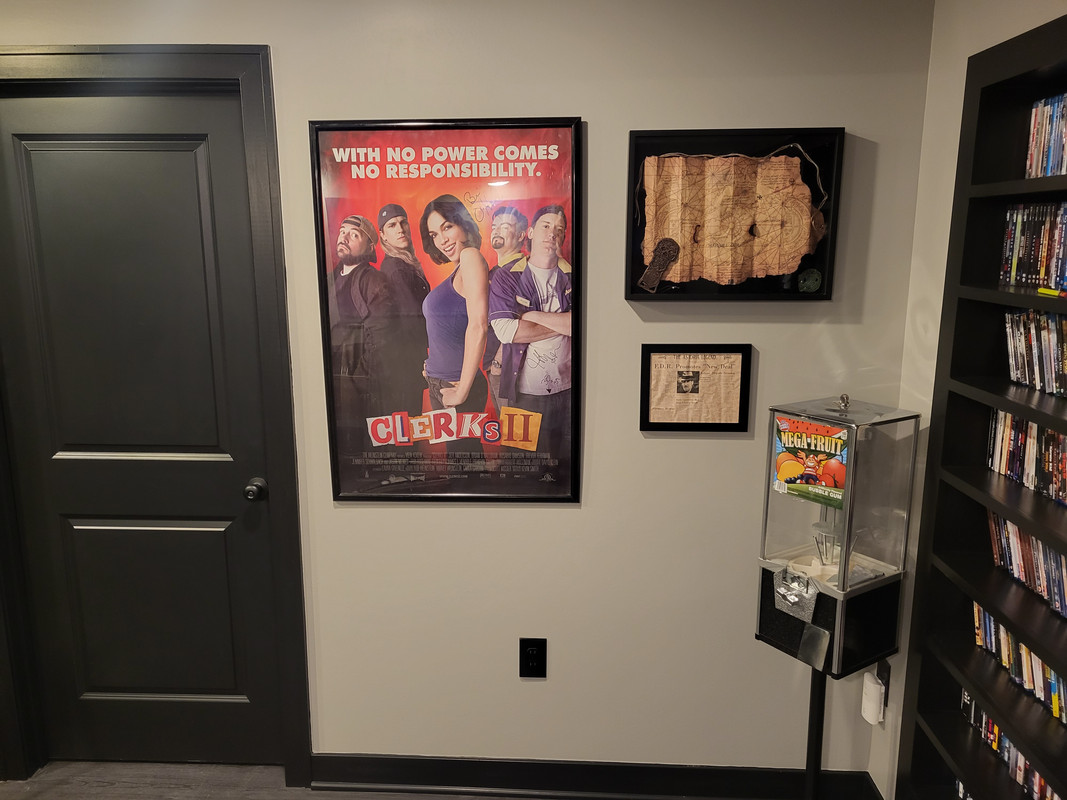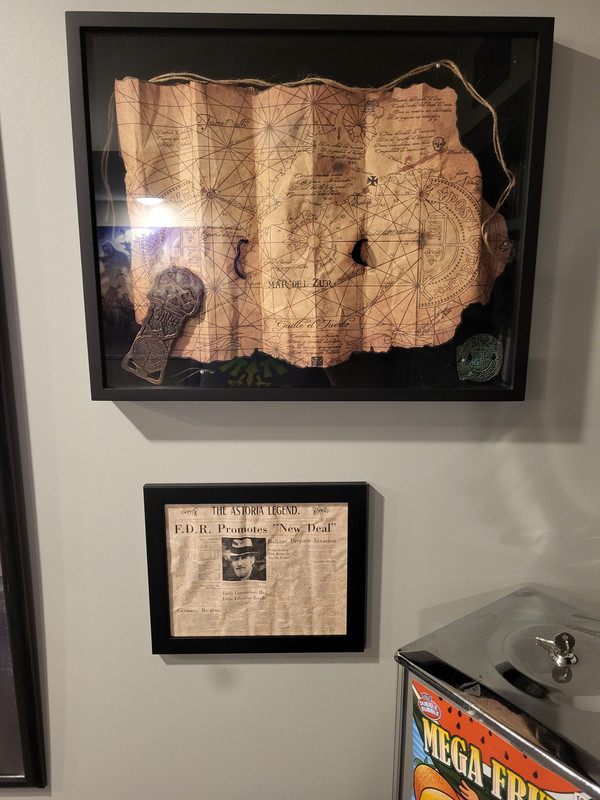 I had some mallrats blueprint posters up as well, but the adhesive things I bought to hold it up were crap and they both came down. Going to have to get some better putty.
Still a few more things of décor to put up. Still have to clean up my equipment rack and hook up the rest of the items. I should get my replacement amp today, so hopefully that issue is taken care of. Of course, there's the aforementioned velvet panels on the ceiling. Lastly, I need to get everything calibrated.
Very close though.