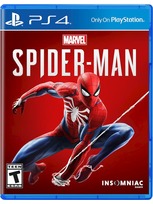 Marvel's Spider-Man for PS4 is only $39.99 at Best Buy right now. I think it might be for today only because it is considered a Green Monday deal.
https://www.bestbuy.com/site/marvels...?skuId=5360402
This is a really good deal for anyone who was looking to get the game. Only the bundle was on sale on Black Friday, not just the game itself.
I found out that it is also $39.99 from Amazon.