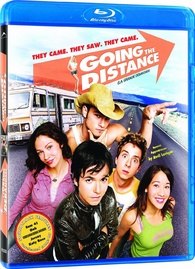 I've had this bad boy on my Amazon wishlist for a while now and I finally bit the bullet tonight.
This film was a frequent favorite of mine on HBO years ago, shortly after its initial US release (under the title
National Lampoon's Going the Distance
). I haven't seen it in at least a decade if not longer, but I remember enjoying it a lot as a kid. I guess you could say my nostalgia got a hold of my wallet. lol
Anyone else like this movie? Or own the Alliance blu-ray? If so, ow's the quality?