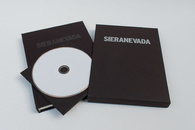 It seems that Cristi Puiu's latest film,
Sieranevada
(2016) has recently (June 2017) received a limited edition Blu-ray release in Romania, with English and French subtitles. The film was selected to compete for the Palme d'Or at Cannes in 2016, and was Romania's selection for Best Foreign Language Film at the 89th Academy Awards.
To my knowledge, this is the first of Puiu's films to come to Blu-ray anywhere in the world.